With the College of Education and Human Ecology's support, CETE's faculty associates/affiliates and staff affiliates engage in resource development, research, scholarship and instruction in support of our mission focused on translating research into practices toward the advancement of the workforce and health of communities.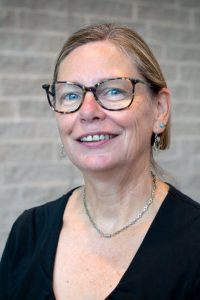 Dr. Ann A. O'Connell is a Professor in the Department of Educational Studies, Program Chair for the Quantitative Research, Evaluation and Measurement Program at The Ohio State University and a Faculty Associate in the Center for Education and Training for Employment.

Dr. O'Connell's research interests are in quantitative methods, the use of research evidence and evidence-based interventions, and capacity-building for quantitative research methods. The types of statistical models she works with the most are generalized linear and mixed models – particularly for ordinal or count outcomes – and models for complex survey data. She is passionate about strengthening methodological capacity among applied researchers, and working with her students and colleagues on evaluation of educational, health, and wellness initiatives.

Dr. O'Connell is engaged in a variety of projects at local, national, and international levels. She is currently the Principal Investigator for EBITE:  Evidence-based Intervention Training for Education, a 3-year Methods Training grant from the Institute for Education Sciences (IES) in collaboration with colleagues at The Ohio State University and Ohio University. The goal of EBITE is to strengthen capacity among schools, districts, and their higher-education partners for the selection and use of evidence-based interventions. Training involves a week-long summer workshop coupled with academic-year coaching, with the first cohort (2021-22) targeting Ohio schools, districts, and higher education institutes. National recruitment for Cohort 2 is underway.

For the past decade, Dr. O'Connell has been teaching courses in statistics and research methods at Addis Ababa University (AAU), in Ethiopia, and received a Fulbright Scholar award in 2013-14 during which she taught at the College of Education and Behavioral Studies (CEBS) at AAU. She provided additional trainings and workshops throughout Ethiopia at Jimma University, University of Gondar, and Mekele University, and formalized an MOU and partnership between the College of Education and Human Ecology with AAU/CEBS. Through this partnership, CEBS faculty have visited and worked within EHE, and EHE faculty and graduate students participate in research activities and teach courses and workshops at AAU. Much of this work focuses on methodology capacity, early childhood care and education, and STEM education.

Dr. O'Connell teaches courses on Multilevel Modeling, Introductory Statistics, Regression/Anova, Categorical Data Analysis, Multivariate Analysis, and Sampling and Survey Research Methods. She developed and directs OSU's Graduate Interdisciplinary Specialization in Quantitative Research Methods (GISQRM) with co-directors Dr. Xin Feng (Human Sciences) and Dr. Rebecca Garabed (Veterinary Preventive Medicine). Her research is published in the Journal of Research in Educational Effectiveness, Journal of Experimental Education, Journal of Educational Psychology, New Directions in Program Evaluation, and other outlets. She is the author and editor of a number of books on advanced statistical methods, and is the recipient of several awards, including the Educational Statisticians' Outstanding Service Award, awarded by the American Educational Research Association, the Lorne H. Woolatt Distinguished Paper Award from the Northeastern Educational Research Association, and the College of Education Outstanding Award for Research, awarded by the University of Memphis. More information on her work can be found on her website.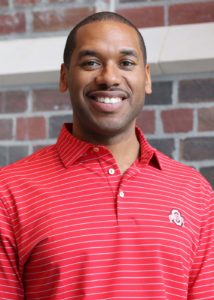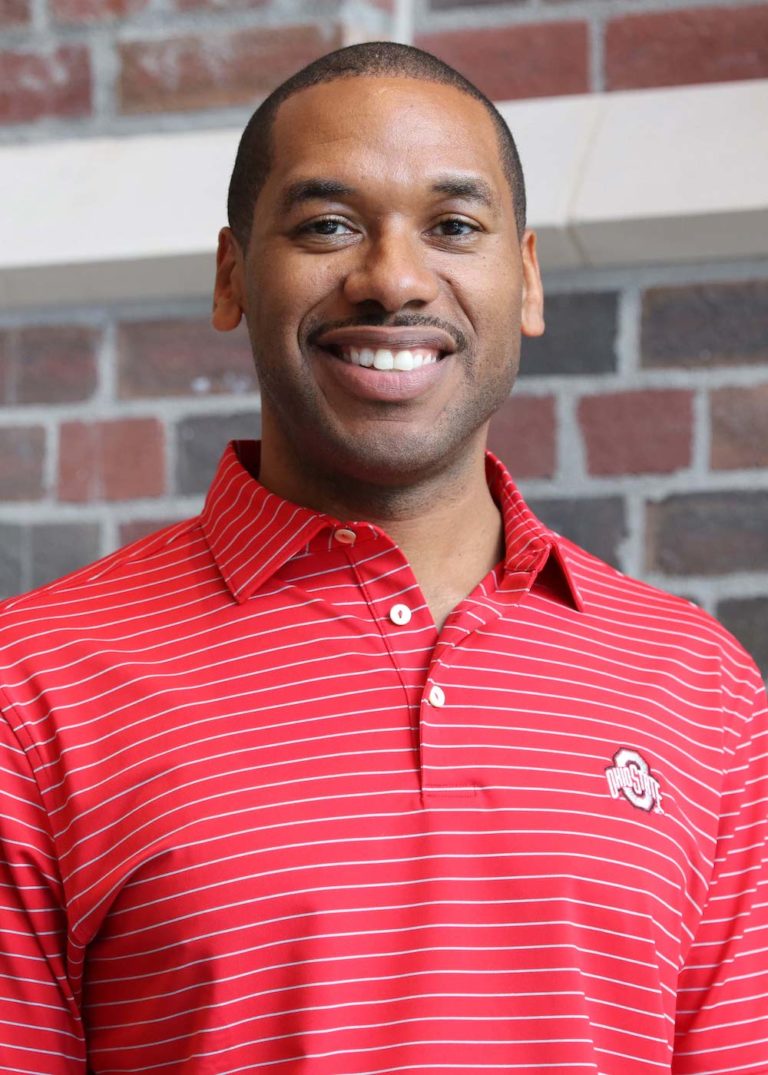 Dr. Edward C. Fletcher Jr. is a Distinguished Professor in the Workforce Development and Education program at The Ohio State University and a Faculty Associate in the Center for Education and Training for Employment. He is also the Director for Research and Grants for the Educational Studies program as well as Program Chair for Workforce Development and Education.
Currently, Dr. Fletcher serves as the Co-Editor for the Journal of Career and Technical Education. The Journal of Career and Technical Education is a peer-reviewed, open access, electronic journal, publishing on trends in career and technical education. 
Dr. Fletcher began his faculty career at Illinois State University for one year and then to University of South Florida for nine years. He has published on topics related to career and technical education and presented on international, national, and local levels regarding student participation, schooling experiences, academic engagement, and outcomes (e.g., postsecondary and labor market) related to high school career academies using qualitative, quantitative, and mixed methods approaches.
Dr. Fletcher's research agenda focuses on the role and impact of career and technical education contexts (i.e., career academies) on students' schooling experiences and long-term outcomes related to postsecondary education and the labor market, particularly for ethnically and racially diverse students.
His research agenda has garnered over $2 million of federal funding from the National Science Foundation. To that end, Dr. Fletcher is currently a Principal Investigator (PI) on a NSF ITEST funded grant project entitled The IT College and CAREERS Readiness Project: Career Academy Research on Educational Experiences and Related Successes and a Co-PI on a NSF-ATE funded grant project entitled PathTech Life.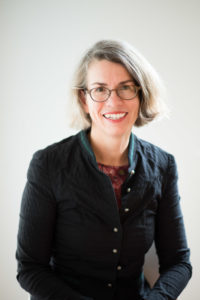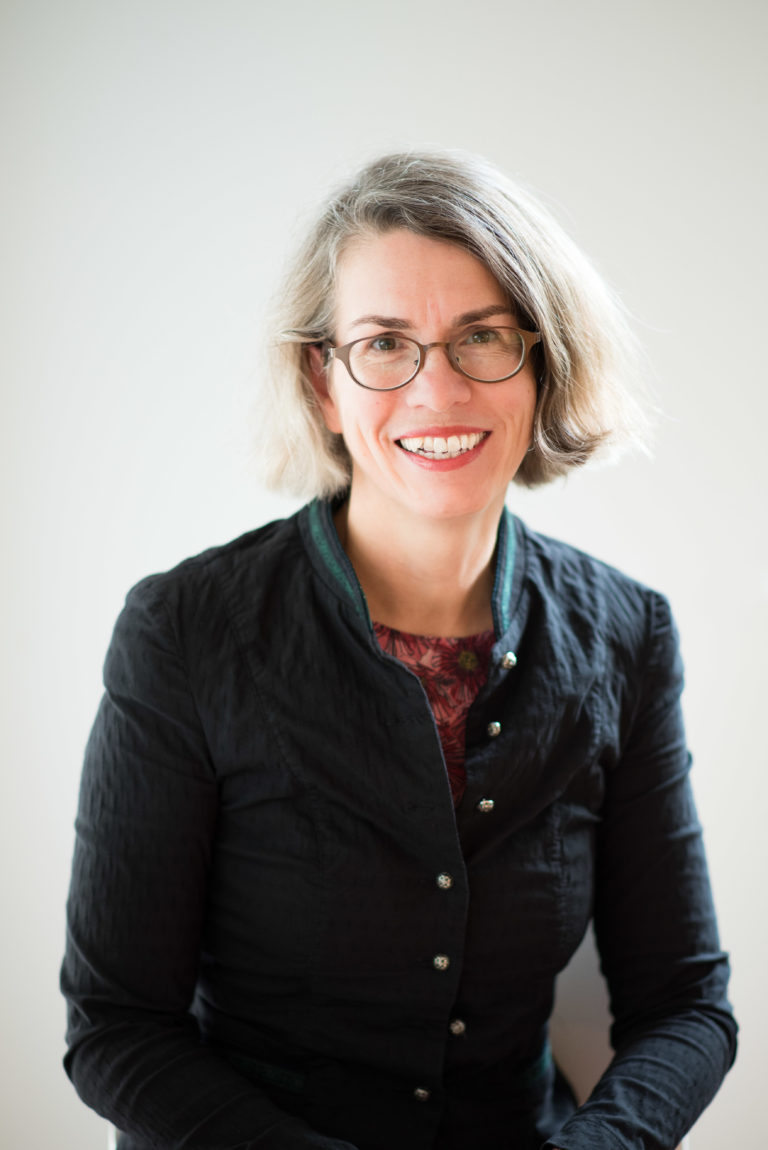 Caezilia Loibl, PhD, CFP®
Dr. Caezilia Loibl is a Professor in the Department of Humans Sciences at The Ohio State University and a Faculty Associate in the Center for Education and Training for Employment.
Dr. Loibl is interested in the financial decisions of families. She is currently working on aging-related issues, such as an European project aimed at Designing evidence-based communication for elderly consumers in financial distress. Another current, aging-related project addresses Aging in place: Managing the use of reverse mortgages to enable housing stability. A second focus of her work is on the evaluation of public policy. It includes projects such as Testing strategies for saving and retention in Individual Development Account Programs and Connecting Saving and Food Security.
Dr. Loibl teaches courses on personal finance in the undergraduate financial planning program and behavioral aspects of consumer financial decision-making in the graduate program. Her research is published in the Journal of Economic Psychology, Journal of Consumer Affairs, Journal of Policy Analysis and Management, International Journal of Consumer Studies, and Journal of Behavioral Finance.
Currently, Dr. Loibl serves as Associate Editor for the Journal of Economic Psychology. This journal aims to improve the understanding of behavioral, in particular psychological, aspects of economic decisions and processes. It is published under the auspices of the International Association for Research in Economic Psychology.
Dr. Loibl further holds an appointment as State Specialist for The Ohio State University Extension. She established its housing counseling services, including an AmeriCorps volunteer service, which collaborated with the Ohio Housing Finance Agency's Save the Dream Ohio foreclosure prevention programs. She further provides guidance for county-based financial literacy programs.
Her research has been awarded funding from federal sources, such as the U.S. Poverty Center, University of Kentucky Center for Poverty Research, U.S. Department of Housing and Urban Development, U.S. Social Security Administration, and U.S. Department of Agriculture. International funding includes recently a Marie Curie Fellowship of the European Commission's Research Executive Agency. Foundations, such as the John D. and Catherine T. MacArthur Foundation, Annie E. Casey Foundation, William and Flora Hewlett Foundation, and FINRA Investor Education Foundation have also funded her research.
The center engages faculty across the College of Education and Human Ecology to serve on the Faculty Advisory Board. The Faculty Advisory Board meets quarterly to discuss collaboration opportunities, guide the center in pursuing potential funding sources, and exchange knowledge and innovations among the departments.