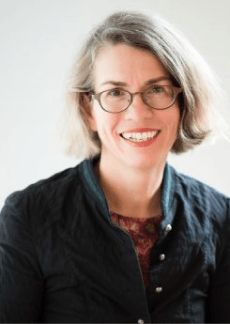 Caezilia Loibl, PhD, CFP®
Dr. Caezilia Loibl is a Professor in the Department of Humans Sciences at The Ohio State University and a Faculty Associate in the Center for Education and Training for Employment. Dr. Loibl is interested in the financial decisions of families. She is currently working on aging-related issues, such as an European project aimed at Designing evidence-based communication for elderly consumers in financial distress. Another current, aging-related project addresses Aging in place: Managing the use of reverse mortgages to enable housing stability. A second focus of her work is on the evaluation of public policy. It includes projects such as Testing strategies for saving and retention in Individual Development Account Programs and Connecting Saving and Food Security.
Dr. Loibl teaches courses on personal finance in the undergraduate financial planning program and behavioral aspects of consumer financial decision-making in the graduate program. Her research is published in the Journal of Economic Psychology, Journal of Consumer Affairs, Journal of Policy Analysis and Management, International Journal of Consumer Studies, and Journal of Behavioral Finance. She serves as Associate Editor for the Journal of Economic Psychology.
Dr. Loibl further holds an appointment as State Specialist for The Ohio State University Extension. She established its housing counseling services, including an AmeriCorps volunteer service, which collaborated with the Ohio Housing Finance Agency's Save the Dream Ohio foreclosure prevention programs. She further provides guidance for county-based financial literacy programs.
Her research has been awarded funding from federal sources, such as the U.S. Poverty Center, University of Kentucky Center for Poverty Research, U.S. Department of Housing and Urban Development, U.S. Social Security Administration, and U.S. Department of Agriculture. International funding includes recently a Marie Curie Fellowship of the European Commission's Research Executive Agency. Foundations, such as the John D. and Catherine T. MacArthur Foundation, Annie E. Casey Foundation, William and Flora Hewlett Foundation, and FINRA Investor Education Foundation have also funded her research.