Making Training Virtual Online Module Preview
This video highlights the Making Training Virtual module, one of the many modules available CETE's online learning catalog. This brief, inexpensive module provides an expert overview of online learning and gives the necessary tools to take an in-person training online.
The Online Learning program leverages the center's expertise in learning design and educational technology, offering online learning in subject areas such as competency-based education, curriculum design & development, teacher education, and facilitating online teaching and training.
Topics are selected based on the evolving needs of partners. The needs of career and technical education professionals, corporate training specialists, course designers, training coordinators, curriculum specialists, and educational specialists are top of mind during the design and development phase.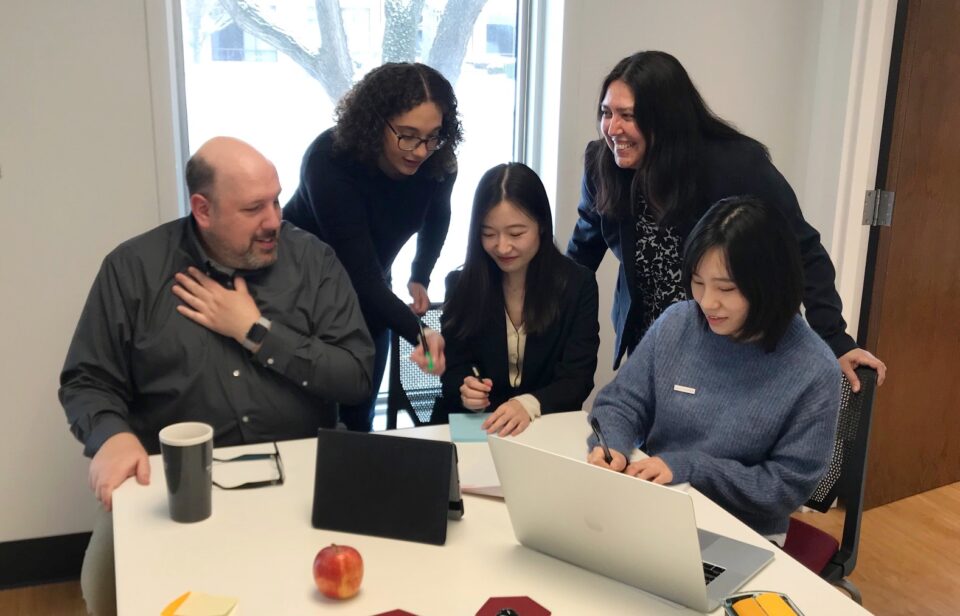 CETE offers an online learning collection comprised of self-paced online learning modules, instructor-moderated/guided instruction, and virtual instructor-led training.
Digital badges and non-credit academic certificates are awarded upon the completion the online modules. The non-credit academic certificates are designed for professionals who complete a minimum number of equivalent contact hours of online education modules with or without continuing education units (CEUs), in a select topic area.
Self-paced, online learning modules are flexible and designed for the independent learner with a growth mindset. CETE online modules are asynchronous (does not take place in real time) and allow the learner to engage with pre and post self-knowledge checks, videos, and real-world scenario examples. These are designed to bring the content to life in a dynamic, flexible format without the constraints of a scheduled meeting time.
Instructor-moderated/guided means asynchronous instruction in which participation is guided by an instructor; while learners can engage with the materials at different times, a trainer or instructor may select specific start and end times, provide feedback, or deliver new content on a schedule.
Virtual instructor-led training simulates the experience of in-person instructor-led training, despite the instructor and learners being in separate locations and using videoconferencing systems to communicate.
Our Commitment to Racial Equity, Diversity and Inclusion
The Online Learning program commits to Racial Equity, Diversity, and Inclusion by acknowledging that culture influences learning and by approaching design and development with cultural humility. The team works to ensure that language is inclusive and not biased toward specific groups. The language avoids universal phrases, idioms, industry jargon, and acronyms that impede effective communication by excluding learners who may not have specialized knowledge of a particular subject. This includes incorporating diverse names into learning experiences (e.g., names to label avatars, names that serve as examples in assessment questions). When using examples that suggest that specific groups (e.g., races, ethnicities, genders) perform certain jobs, we use varied examples to illustrate that a range of groups perform those jobs. The structure of online modules allows learners to navigate freely through online modules to drive their individual learning path and are developed to require the least amount of technology for leaners to succeed (e.g., phone or tablet).
Our efforts related to our commitment to Racial Equity, Diversity, and Inclusion include:
Seeking out new and emerging instructional design models, culturally inclusive frameworks, and building background knowledge about racially and ethnically inclusive groups to apply to new developments
Building associates' capacity to pioneer in this space by facilitating their participation in courses at The Ohio State University and collaborating with an Instructional Design cohort
Encouraging review and feedback from those external to the design process who have knowledge and expertise in culturally inclusive frameworks, gaining insights, recording results, and revising
Go Digital Training Collection
The flexible, four-part Go Digital Training Collection is designed to help working professionals design engaging training that meets your employees where they are—in the office, at home, or anywhere they stay connected.
Self-Paced Online Learning
We offer a flexible, self-paced model of online learning designed for the independent learner with a growth mindset. CETE's online modules...
Instructor Moderated/Guided Instruction
In conjunction with the Ohio Department of Education (ODE), we offer Ohio's Intensive Pedagogical Training Institute (IPTI) or Alternative Resident Educator Institute
Virtual Instructor-Led Training
Learn the fundamentals of the DACUM technique for analyzing jobs, occupations, processes, or functions. Engage with practical exercises
Learn the fundamentals of the DACUM technique for analyzing jobs, occupations, processes, or functions. Engage with practical exercises
Read More