Curriculum and Training Program Highlights
This Curriculum and Training video provides a brief overview of offerings designed to help all learners reach their highest levels of achievement. 
Our Curriculum and Training program includes content experts, trainers, and researchers who specialize in developing curriculum, instruction, and systems to support adult learning. We are committed to collaborating across educational and workforce settings, because we envision a future where all learners reach their highest levels of achievement.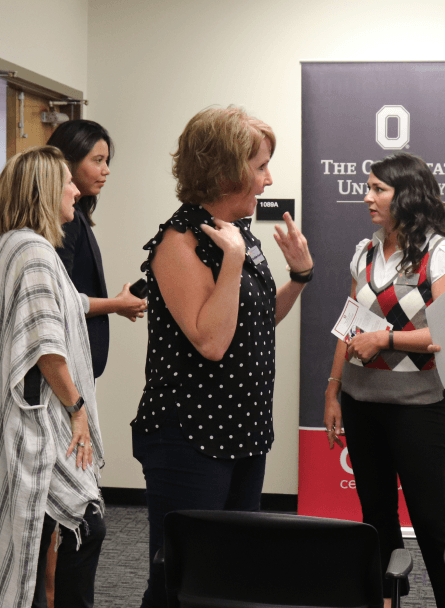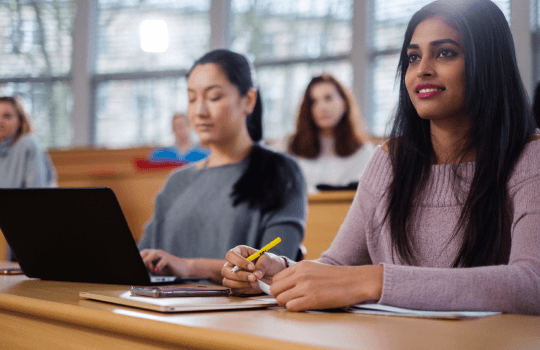 We provide a full range of learning supports to a variety of systems and provider organizations including state-level government agencies, schools and colleges, direct- service providers, and businesses. Our efforts are designed to improve outcomes for learners in evolving educational and workplace environments and assist organizations in improving practices through collaboration, evidence-based translational research practices, and state-of-the-art technologies. 
Our Commitment to Racial Equity, Diversity, and Inclusion
We are committed to increasing our efforts toward the pursuit of a holistic approach to equity, social justice, and inclusion within our spheres of influence with government organizations; adult education, secondary, and post-secondary institutions; and business and industry partners.
Within the center, we are actively participating in the Racial Equity, Diversity and Inclusion (REDI) Movement with a majority of our team serving on the REDI Steering Team and leveraging our curriculum and instructional design expertise to create and deliver learning experiences to support center associates in their REDI journey.
Within our team, we are investing in our own reflective practices and our own development as designers, developers, and specialists guided by a focus on cultural humility.
Within adult education, we are offering trainings and facilitating conversations with administrators and instructors to identify biases and gaps in our understanding, to critically examine curriculum and instruction, and to review and improve policies to support equity, diversity, and inclusion in all interactions.
Special Education Data Profiles for Ohio School Districts
CETE associates and staff from the Office for Exceptional Children (OEC) at the Ohio Department of Education create, update, and maintain individualized
Skilled Trades Professional Development Program
Our center serves as the technical lead in an effort to modernize job classifications and career progressions for current and future facilities
Experiential Learning Program for Visiting Scholars
Part a concerted effort by Ohio State's College of Education and Human Ecology to foster collaboration and increase college engagement at the
CETE Works Podcast
The Center on Education and Training for Employment's 55+ years of experience illustrates the ability to anticipate changing conditions and evolve as
Aspire Professional Development Network
Since 1995, we have provided leadership and coordination of statewide adult education activities in collaboration with the state Aspire office at the
Ohio Broadband and 5G Sector Partnership
In support of the Strengthening Ohio's Broadband and 5G Workforce Strategy, the Ohio Broadband and 5G Sector Partnership was established
Ohio Broadband and 5G Regional Node
Based on the JobsOhio six-region map, a regional node structure was created to support implementation of Ohio's broadband and 5G strategy
CETE associates and staff from the Office for Exceptional Children (OEC) at the Ohio Department of Education create, update, and maintain individualized
Read More