Written by Marcie Kamb, October 3, 2022
The Center on Education and Training for Employment is honored to expand the Equity, Engagement, and Evaluation program's expertise with the addition of Mehrunnisa Khanzada, a Translational Researcher on the Advancing Ohio's English Learners, State-Wide Family Survey for Families of Students with Disabilities and PROSPER: Promoting School-Community-University Partnerships to Enhance Resilience projects. She looks forward to centering the community to identify and address their needs and/or provide supports for them in her work on these projects.
Mehrunnisa is in the final stages of her effort to earn a Master's in Public Affairs and Leadership from The Ohio State University's John Glenn College of Public Affairs and is using her skills and knowledge in this arena to help amplify CETE's potential to make an impact in education policy reform, healthcare policy reform, and Human Resources policy reform and development.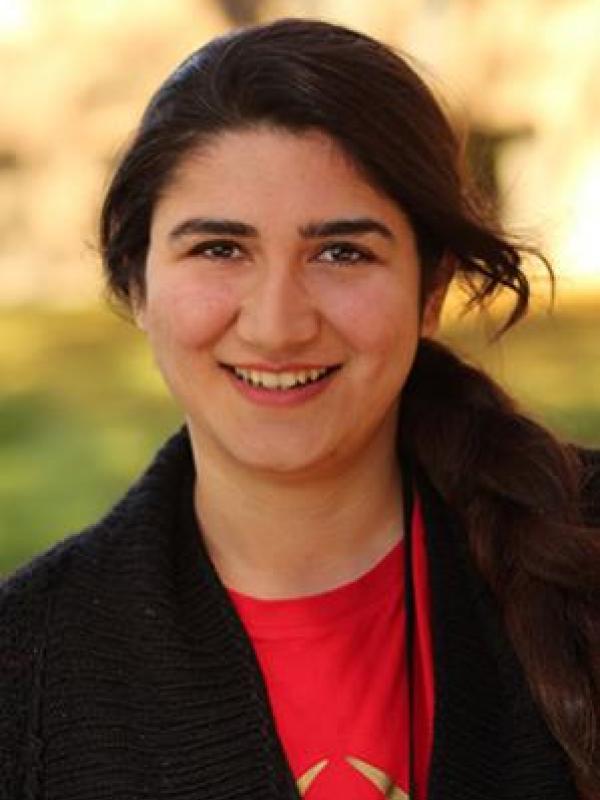 "CETE has the potential to be exemplary in labor relations and serve as a model for hiring a qualified and diverse team." Mehrunnisa states.
She has also demonstrated her commitment to racial equity, diversity, and inclusion by immersing herself fully in the center's Racial Equity, Diversity, and Inclusion (REDI) Movement. Not only will she help develop and refine the evaluation component of REDI in her professional role, but she also personally embraced all components (Getting REDI curriculum, Critical Allies Group, People of Color Affinity Group, and Individual Improvement Plan) with an enthusiastic open heart and mind.
Mehrunnisa reflects on her involvement in REDI. "CETE is a versatile center filled with a plethora of knowledge, talent, and skills, and serves as one of the most diverse and representative employers I have been a part of. Being able to participate in conversations around Racial Equity Diversity and Inclusion is crucial to optimal functioning in community engagement. The Equity, Evaluation, and Engagement program team and CETE provide professional support and access to the REDI movement. This is the perfect onramp for someone like me who has always wanted to prioritize representation but did not know where exactly to start."
She extends the resources acquired through REDI in her work on the Advancing Ohio's English Learners (AOEL) project, where the goal is to center the community and let them guide CETE's efforts to develop support resources for them. "This approach allows us to check for our own biases (implicit or otherwise) and approach things with a REDI lens. Working with such a thoughtful team has allowed me to process issues in a positive light rather than something that is lacking. Knowing that we are creating support to provide equity and empower the representative population reframes the meaning in the work of translational research." Mehrunnisa states.
Additionally, Mehrunnisa works with the Ohio Youth Resiliency Collaboration (OYRC), a community support initiative to combat the opioid and substance misuse epidemic, across 12 counties and 15 schools in Ohio, and sees this as a crucial project from a public health perspective. "Implementing School, Community, and Family-based plans to address the opioid epidemic incorporate many approaches to devise programs involving safety and health of Ohio's children," Mehrunnisa said.
As a self-driven learner who enjoys discussions about global issues regarding community, technology, and environment, CETE is an organization that will keep her busy. Question, research, disseminate findings, inform policies, and repeat.