Written by Marcie Kamb, September 21, 2022
Yesenia Alvarez Padilla joins the CETE community as a Family Engagement Researcher with the Ohio Statewide Family Engagement Center at the Center on Education and Training for Employment (CETE), working to develop resources and community networks to support multi-language Learners and their families.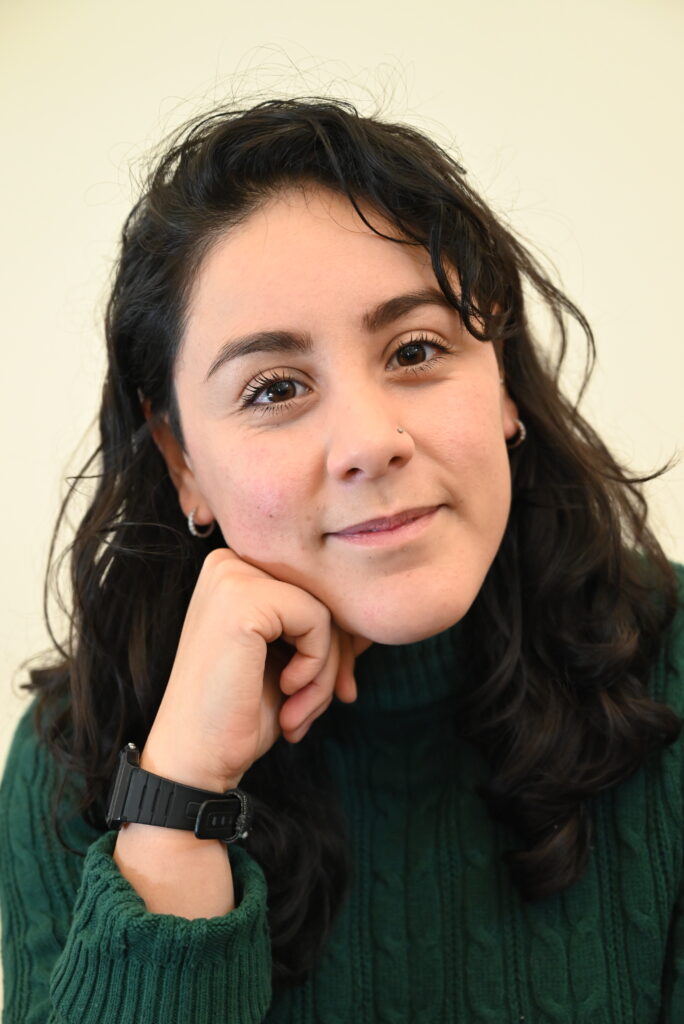 She is also currently a Ph.D. candidate at the Ohio State University in the College of Social Work, utilizing her skills and approach to developing community networks informed by a commitment to cultivating relationships that span from the individual to the community level. This approach will be particularly useful in the Advancing Ohio's English Learners project, (AEOL), a new partnership between the Ohio Department of Education and CETE to strengthen local systems of supports for English learners, their families, and the educators who support them. She has learned about the impact the questions, tone, and actions make when interacting with individuals and communities on their experiences with service providers.
"It is like putting a puzzle together; piecing together the strengths and interests of the individuals, communities, and organizations surrounding me to consider how I can facilitate conversations and gatherings to effectively work towards mutual goals and interests. I consider myself an avid conversationalist in that I am mindful of how powerful communication patterns and even how questions are asked can be for both developing community networks and effective initiatives that get to the heart of the issue. I take these insights and scale them up as I develop community networks and build upon existing professional relationships I have with community leaders." Yesenia said.
Yesenia is working with communities on the development of a road map for families of PreK-12 multi-language learners in Ohio schools, designed to provide families with additional tools to assist them in overcoming barriers to accessing learning programs and advocating for their child's education. The families can often include immigrant and Latinx communities, and once the roadmap is fully developed, she envisions the Family Engagement program team evaluating its impact and how the resources are used in Latinx, and immigrant communities, among others.
Yesenia also previously worked with families and caregivers on the Money Talks project, a 5-part online series for Middle School Families available in English and Spanish, offering conversation starters, quotes from parents/caregivers, games, planning tools, activity ideas, and free adult financial planning tools. The aspects of the project that seemed to resonate the most with families and caregivers were the conversation starters.
Yesenia shares "The conversation starters provided participants with questions, or prompts, they could use to discuss various topics surrounding spending, saving and investing credit and debt, and financial decision-making. I also hope to explore the impact of these modules on Latinx, and immigrant families and learn about the financial conversations families in these communities have as well as any challenges or unique concerns or needs."
As CETE continues to put efforts into approaching all programs and projects with cultural humility, experts like Yesenia Alvarez Padilla will lead the associates to help make an impact based on strong relationships with communities and end users in mind.