"The corporate e-learning market is slated to increase by $38.09 billion between 2020 and 2024."
-Business Wire
This statistic does not surprise the Center on Education and Training (CETE) at The Ohio State University. Serving as innovative leaders in teaching, training, and instructional design, CETE recognizes that the world is changing in terms of what delivering online learning experiences to colleges, corporate and human resource development specialists, and trainers should look like and have developed customized products to serve a global audience.
The DACUM (Developing a Curriculum) International Training Institute at CETE has trained over 5,000 DACUM facilitators in 51 countries and across six continents. This institute has recently transformed into the DACUM Virtual Institute, offering a chance to analyze jobs, occupations, processes, and functions in a 40-hour online learning experience over the course of 13 weeks. This allows a broader reach to serve international clients, with Liberia, Zimbabwe, Kenya, and Japan on the upcoming DACUM Virtual Institute schedule.
"My company appreciates that CETE modified the traditional DACUM process to fit the virtual world. This is a huge benefit given the current circumstance, but I think it will also be useful for companies who may have a hard time getting everyone in the same location for 2-3 days." A Senior Instructional Designer shared.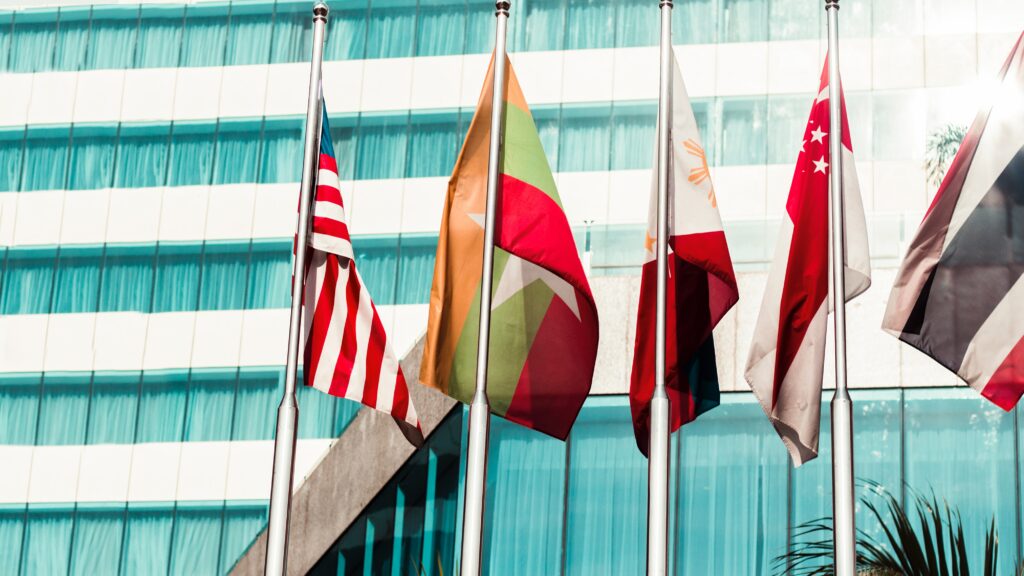 Participants utilize practical exercises, explore sample DACUM data, and gauge learning through assessments developed to measure understanding of the elements of the DACUM process. The development of facilitation skills, interaction with fellow institute participants and ongoing coaching and guidance from expert DACUM facilitators offer participants the chance to craft their facilitation skills.
Heather Lunsford, Erin Lawler-King, and Ryan Borze are DACUM Virtual Institute participants from Dexcom, a company that develops products to manage diabetes, and will use the DACUM process for all new projects, job analysis, and for developing skills assessments.
"It's always good to have a dialogue with the other participants and be able to learn from each other. The way the course is structured makes it very easy for participants to interact with the instructors and each other." Lunsford shared.
The five online modules that comprise the DACUM Virtual Institute each prioritize on one or more principles of the DACUM methodology. Each module presents a DACUM concept, explores its application, and provides knowledge and application-level checks for understanding with feedback and guidance to measure learner understanding of the concept and effective application in practice.
"The leaders in my department are DACUM certified, and as a newer employee, they have exposed me to some of the DACUM practices, but I didn't see the big picture of how it all worked until I took the course. The course helped me understand more why my new team was conducting job analyses in such a way and why they were using the terminology of duties and tasks instead of topics and objectives. I was excited to learn how the DACUM method leads to being able to measure how knowledge is linked to job performance." Lunsford said.
The culmination of the DACUM Virtual Institute involves participants facilitating a virtual DACUM workshop with fellow participants under the supervision and coaching from seasoned DACUM facilitators John Moser, Program Lead, and Kate Fergus, Program Specialist, sharing a combined 25+ years of facilitation experience. They work in tandem to prepare participants to conduct their own DACUM workshops and provide continuous feedback in synchronous and asynchronous formats designed to give participants a truly authentic experience.
One component of the virtual format is for participants to record themselves on a specific topic. "Self-recordings have helped me learn the content and allowed me to dig into the information and formulate my understanding of it. Reteaching the content to a pretend audience worked in helping me to grasp the concepts and evaluate how I will facilitate DACUM for new projects going forward" Lunsford said.
The blended asynchronous online content, synchronous discussion, and coaching sessions are designed to keep participants interacting and engaged."I like the combination of synchronous and asynchronous activities. John and Kate chime in quite a bit on the discussion forums and post great questions. I've been in virtual classes before where the instructor left all the discussions to the students, which can be frustrating when someone has a question about the content/concepts being covered. I've found John and Kate's input to be invaluable for my learning." A participant states.
The DACUM International Training Institute is still offered in person, and as organizations and colleges continue to reevaluate jobs, processes, and functions for the future of the workforce, CETE feels honored to be able to customize face-to-face and virtual learning experiences that meet the changing demands for workforce development.
Learn more about the DACUM Program and CETE's catalog of online learning experiences.