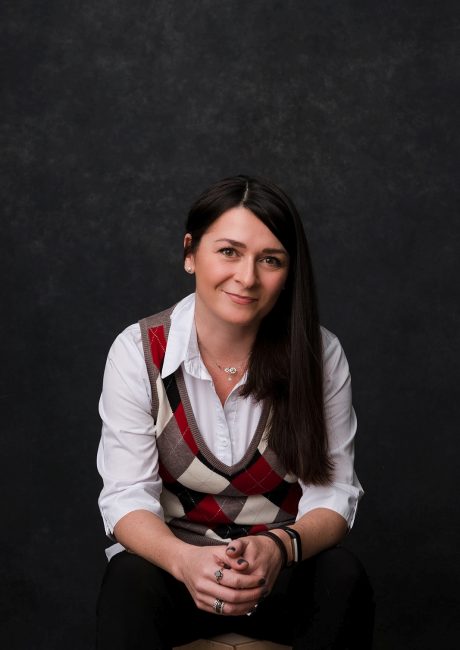 Kate Fergus is a Program Specialist at the Center on Education and Training for Employment where she works on several projects including DACUM (an acronym for Developing a Curriculum) Job/Task Analysis, CETE Assessment Services, and the Curriculum and Training Solutions team.
She also serves as a member of CETE's Steering Team for the Racial Equity, Diversity and Inclusion (REDI) Movement.  REDI is designed to increase members of the CETE community's knowledge and skills relevant to the posture and practice of cultural humility, identify and establish anti-racist norms, practices, and policies at CETE, and contribute to the dismantling of institutional racism within CETE's spheres of influence.
Fergus has over fifteen years of experience in the creation and delivery of professional development, instructional resources, and technical assistance to numerous educational agencies within Ohio, around the nation, and across the globe. As key personnel at the DACUM International Training Center, Fergus facilitates job and task analyses of existing and conceptual jobs and occupations, identifying critical data used in the development of competency-based education and training. 
As a member of CETE Assessment program, Fergus helps facilitate test development and item writing workshops for career-technical education programs and professional organizations. She also develops and delivers workshops and trainings to support curriculum development and the integration of critical thinking and cognitively rigorous tasks into career-focused curricula. She is deeply passionate about sharing best practices for engaging and challenging learners of all ages and educational levels to think critically and communicate effectively.
From a very young age, Fergus was that curious kid who was often told she was asking too many questions. Her desire to understand the what, why, when, and how of nearly everything she encountered was sometimes met with exasperated sighs by her parents and teachers. Much to the relief of those around her, she has channeled that inquisitive nature into her work at CETE. In her free time, Fergus enjoys paddle boarding, grappling her cats, and yelling at the television during Cleveland Browns games. She is a steadfast space-junkie and dedicated dinosaur enthusiast.