Written by Marcie Kamb, May 24, 2021
You may have your queue, you may have a note saved on your phone with recommendations from friends and coworkers, or you may have never listed to one. Are Podcasts the audio wave of the future? Can you listen and learn to stay on top of your game?
"More Americans Listen to Podcasts in 2021 Than Have Netflix Accounts. 28% or 80 million Americans are weekly podcast listeners. There are now 10 million more weekly podcast listeners than the 69 million Netflix account owners in the U.S, with Weekly Podcast Listeners Tuning into an Average of 8 Podcasts per Week." –Infinite Dial Report
The Center on Education and Training for Employment (CETE) is dialed into this new way to obtaining information and developed the CETE Works podcast series, featuring center experts exploring considerations for the development, modification, and implementation of training programs. The episodes highlight topics including organizational culture, problem-solving frameworks, job analysis, on-the-job training, and knowledge and skill assessment.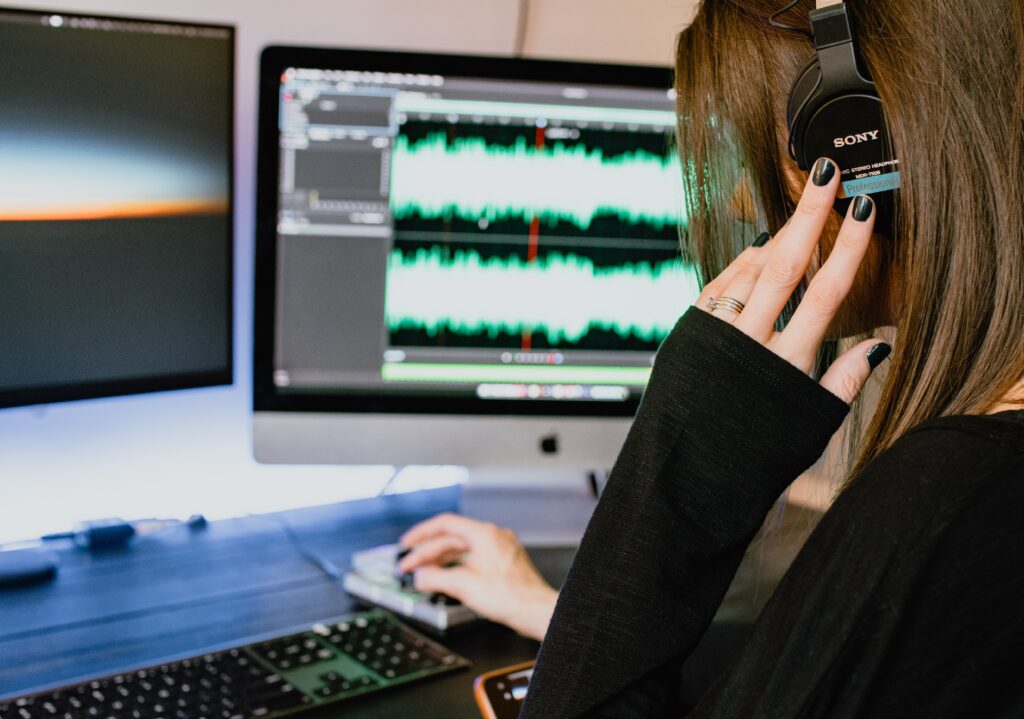 Shifts in Skillsets
The pandemic has inspired a lot of change in the workplace, shifted consumer demands, and the job market's response to it. These shifts have and are impacting the skills needed for in-demand jobs. Individuals have had to upskill during the economic downturn and CETE Works podcast episodes dive into these concepts.
Smart Columbus, a network of education, workforce, and employment agencies conducted a study that was done to identify six recommendations for stimulating job growth. The pandemic inspired innovation and automation of good delivery, learning, and identified inequities in education and careers. They include:
Responding in real-time – be deliberate about education, workforce, and employment – analyzing real-time data and be proactive about what skills are needed.
Training for the future – establish a continuous learning system, train for future opportunities.
Intervene early – incorporate career exploration as early as middle school. CETE is helping to establish that within our Ohio schools right now.
Accelerating access to in-demand jobs – this can be through the use of short-term credentials and certifications.
Earning as you Learn – better known as apprenticeships. Workers get paid to learn and be trained.
Supporting Workers – there should be wrap-around services to prioritize education, skills, training, and access to opportunities.

Fara Allen, Program Coordinator for CETE's Curriculum & Training program and host of CETE Works, shares insight into how organizations are developing leading-edge training programs to help employees upskill.
"To help fill skill gaps, there needs to be a collaboration between workforce and adult education. Organizations are thinking about talent pipelines and upskilling their employees, and this leverages their ability to attract skilled workers. We are seeing a boost in digital literacy in workplaces, to upskill their workers, so employees need those skills. There are a variety of free online webinars and services and video-based learning to offer insight into different careers. Because digital literacy is so valuable, we need access for everyone. We are happy to hear those discussions are happening on government and local levels to invest in providing broadband internet access, digital device access, and digital skills.
This leads me to another important change we are noticing. And that is equity and inclusion – they are at the forefront now more than ever. We are seeing it talked about in our lives every day, in social media, in our jobs. There are resources available for organizations that want to build a stronger community within their workforce. Due to the gender disparities in the workforce that have existed for a long time, we are seeing more support for gender equality in science and technology. We want to be ready to meet these challenges and help support organizations and adult learners to be prepared for these changes."
CETE Works Links Organizations to Updated Training Programs to Develop Employees
It's always good practice to reevaluate and reboot your training strategy with time. CETE's Curriculum & Training program offers comprehensive support and helps train for the future by helping organizations build action plans to put those development and training programs in motion.
"The CETE Works podcast series lays out our best practices and structure for implementing a strong program and how we support organizations through this process. We use expert research to establish the best practices, and then translate that into workforce training solutions. Our podcast starts our listeners off by explaining this process and why it is the foundation for what we do.
Job analysis and assessment are also key features. We want companies to understand that it's imperative to determine and align their needs, which will help them ensure they are building the right training program, upskilling to meet their needs, and building their talent pipeline. Because we place a high value on development and training, our last two episodes explain how to train, what works, some of the best tools to use, and how to support the trainers and workers. We believe in on-the-job training, which essentially uses the I DO, WE DO, YOU DO approach because most of us learn best by watching and then doing." Allen states.
CETE is attuned to the changing conditions of skills before, during, and after the pandemic, and sustains a focus on improving the field of workforce development.
Looking to the Future

"We are in the planning stages of our next podcast series that will focus on adult education. We'll be talking about how to support adult learners, what technology is available and how to use it.
We are longtime supporters of educators, adult learners, and adult learners of English as a second language (or ESL). We support educators who support immigrants, and we help them transfer their skills to local jobs and careers. With the increase of technology being used to teach, we want to understand better and help learners stay engaged and focused. Since we find that adult learners desire more control over their learning, we are seeing more blended learning opportunities and supports." Allen said.
Give your Netflix account a break and add CETE Works to your queue to stay on top of the training and development trends of the future.