Helping English Learners and Partners Excel with Research-based Practices and Support (HELPERS)
Our associates provide pre-service and in-service teachers in high needs school districts with professional learning to improve instruction for English learners. Sponsored by the US Department of Education and Office of English Language Acquisition, we serve teachers in Ohio, Texas, Puerto Rico, and the District of Columbia.
Our work addresses the need for professional learning in English Language Learning instruction and partnerships with families in a number of ways:
Train K-12 paraprofessionals/preservice teachers for bilingual & ESL licensure
Expand K-8 in-service teacher capacity to advance ELs language & literacy proficiency with small group instruction intervention in hybrid & virtual learning contexts with coaching
Support implementation with fidelity of EL evidence-based professional development to in-service teachers, instructional coaches & administrators for project-based learning expeditions-hybrid & virtual contexts
Increase parent, family & community member engagement in the education of ELs using high impact evidenced-based practices: family-school connectors, 1-1 parent tutoring & adult English classes
Model & disseminate effective practices using technology as an intervention to network EL school-parent-family-school-community


We lead this consortium of diverse community organizations, Family and Children First Council, OH, Get Cr8tive OH, a state education agency (Harris County Department of Education), Educational Solutions, DC and Melissa Becce Coaching and Evaluation Team, CT.
Funded by US Department of Education
Project Contact Dr. Belinda Gimbert & Rebecca Parker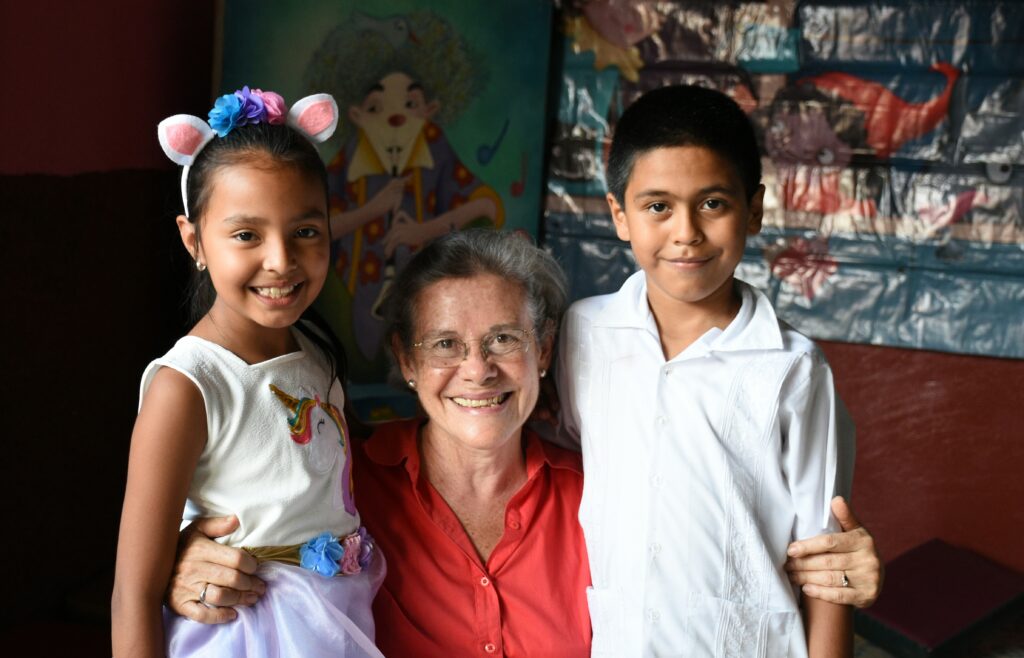 Teacher with English learner students.