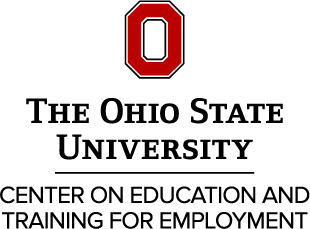 The Center on Education and Training for Employment (CETE) at The Ohio State University (OSU) has become recognized as the most prominent DACUM International Training Center in the world. This reputation and record comes as the result of conducting DACUM (Developing A Curriculum) two-day workshops and five-day facilitator training institutes, both domestically and internationally. The Center's extensive work with DACUM began in January 1976 when the first DACUM workshop was conducted at the Center, and in July 1984 when the Center conducted its first DACUM facilitator training institute.
DACUM workshops and facilitator training began at the Center because of the strong belief that the DACUM process was an effective, high-quality, quick and low-cost approach to job and occupational analysis that could be of great value to career and technical educators, workforce development educators, industry trainers, government agencies, and various others.
The two-day DACUM workshop involving five to twelve expert workers and a trained facilitator results in a comprehensive, high-quality analysis of the duties and tasks required for a worker to be successful in the job being analyzed. The duties and tasks, once verified, become a solid foundation for the development or update of competency based curriculum and instructional materials for education and industry training programs. The process works equally well for skilled, technical, supervisory, managerial, and professional jobs.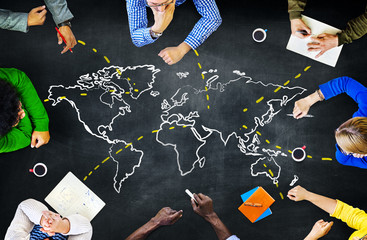 The Center has used the DACUM process primarily for job analysis, where a single job is the focus of concern, and for occupational analysis, where several related jobs are analyzed usually for a community or technical college. Three other types of analysis have also proven to be valuable for special purposes. A process analysis can be conducted to identify all the tasks involved in the production of a specific product by workers with different job titles. A functional analysis can be conducted to identify the tasks common to a part-time responsibility that many persons with different job titles have. The fifth type of analysis is called a conceptual analysis which is used to define the work (tasks) expected of persons who will be employed in new positions where there may be no or very few workers currently performing those tasks. This process is particularly suited to identifying WHAT should be taught in some of the new and emerging occupations.
The Center has achieved several milestones in its DACUM professional facilitator training since 1984. The Center has recently received the distinction of having trained persons from 50 countries. It also achieved the record of conducting week-long institutes in 26 countries, most recently in Tajikistan. It has conducted over 350 institutes while training over 5000 persons to be expert DACUM facilitators at Certification Level I. A considerable number of persons have also gone on to achieve Level II and Level III CETE/OSU Certification based on their actual performance.
While working with over 450 colleges and universities and 350 companies, over 2000 two-day workshops have been successfully conducted. A reliable measure of the effectiveness of the Center's training is the fact that many countries such as Singapore, the Philippines, and Hungary have requested multiple workshops and institutes. The same repeat requests have come from many community colleges and from companies such as Honda, Marathon Oil, Ericsson, Motorola, and many others.
For more information, see dacum.osu.edu or contact John Moser, DACUM Program Director, at moser.120@osu.edu.
Contributor: Robert E. Norton, Ph.D.