CETE's library of expertise briefs stands as a valuable resource for educators, scholars, and individuals seeking meaningful engagement with the community. By synthesizing extensive research findings, these are designed to bridge the gap between theoretical knowledge and practical applications. CETE's expertise briefs serve as a compass for those navigating the ever-evolving landscape of education, and professional development experiences, enabling individuals to enhance their skills and contribute effectively to the communities they serve. With CETE's expertise briefs, knowledge becomes actionable, empowering individuals to make translate research into their reality.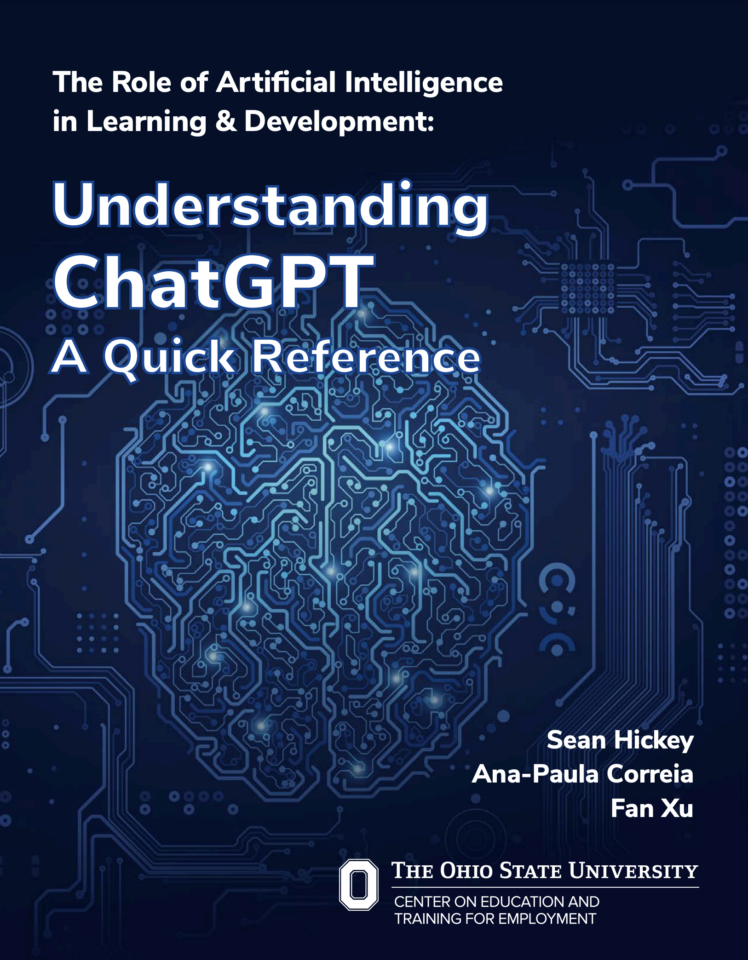 The Role of Artificial Intelligence in Learning & Development: Understanding ChatGPT – A Quick Reference
This Quick Reference introduces you to the power of ChatGPT and how it can help streamline your daily work tasks. From scheduling appointments to answering frequently asked questions, ChatGPT can help boost your productivity and efficiency, giving you more time to focus on conceptual and creative endeavors. This Quick Reference provides an overview of ChatGPT's capabilities and demonstrates how it can be integrated into your work tasks, research & design...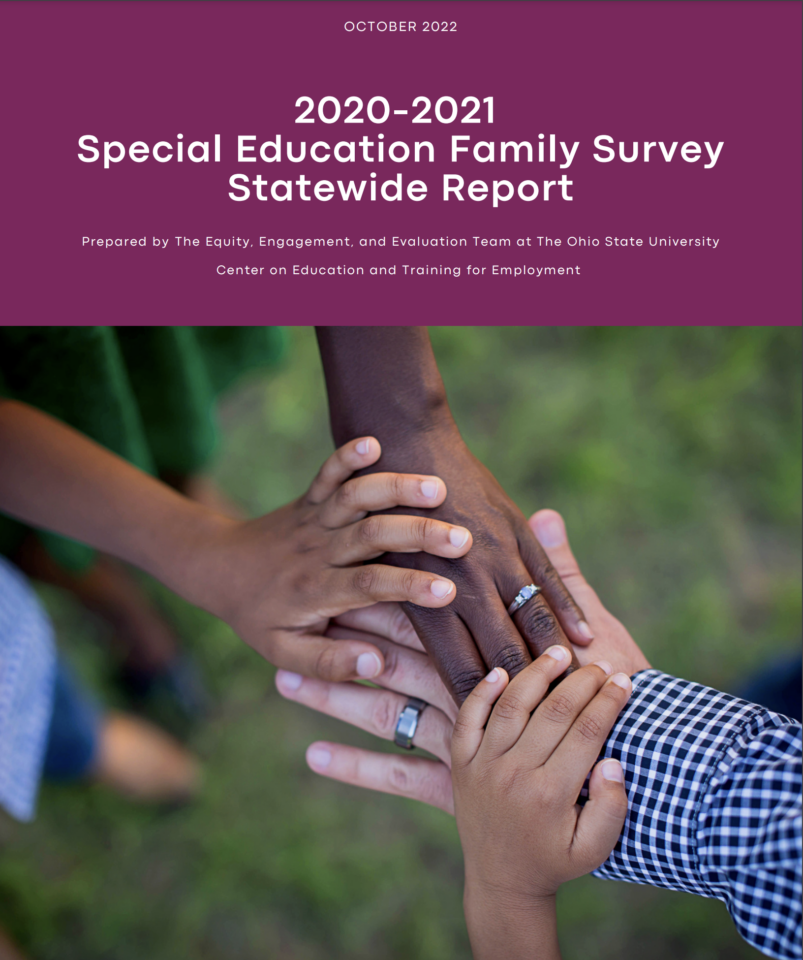 The 2020-2021 Special Education Family Survey Statewide Report
To address specific requirements of The Individuals with Disabilities Act, the Ohio Department of Education and their Office for Exceptional Children conduct the Annual Special Education Family Survey, capturing the opinions of parents and caregivers representing approximately 300 Ohio school districts to develop strategies to improve the responsiveness of schools…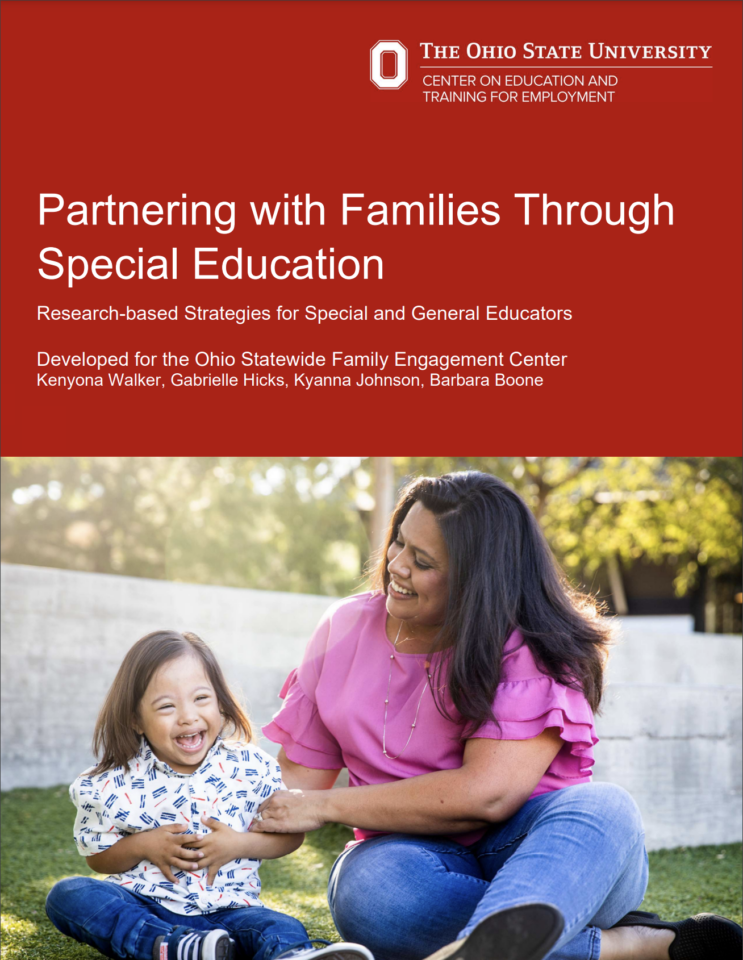 Partnering with Families Through Special Education
This paper is written by Ohio's Statewide Family Engagement Center and has seven research-based strategies for educators about partnering with families through Special Education. The brief summarizes findings of 30 research studies, and incorporates practices from I.D.E.A. legislation… 
Partnering with Families for Middle School Career Exploration
This paper is written by Ohio's Statewide Family Engagement Center for school personnel who contribute to the career development of middle school students, grades 6 through 8. The strategies and tips contained in this brief can contribute to successful career outcomes of students…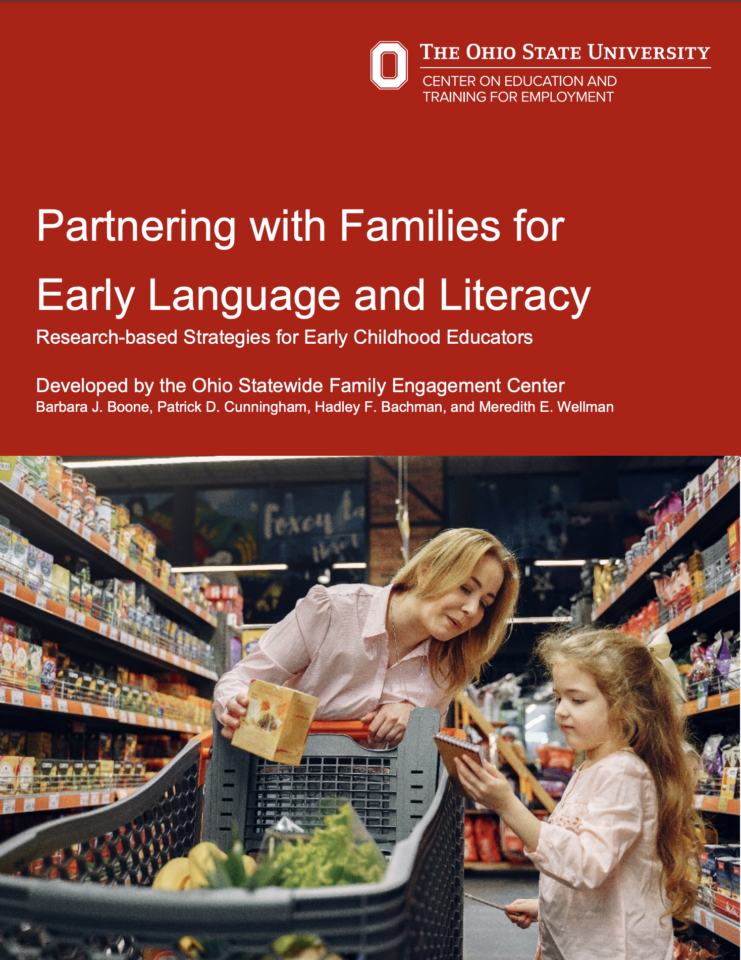 Partnering with Families for Early Language and Literacy
This paper is written by Ohio's Statewide Family Engagement Center for early childhood educators looking to improve their strategies for partnering with families for children's language and literacy development. This is the second edition (July 2021)…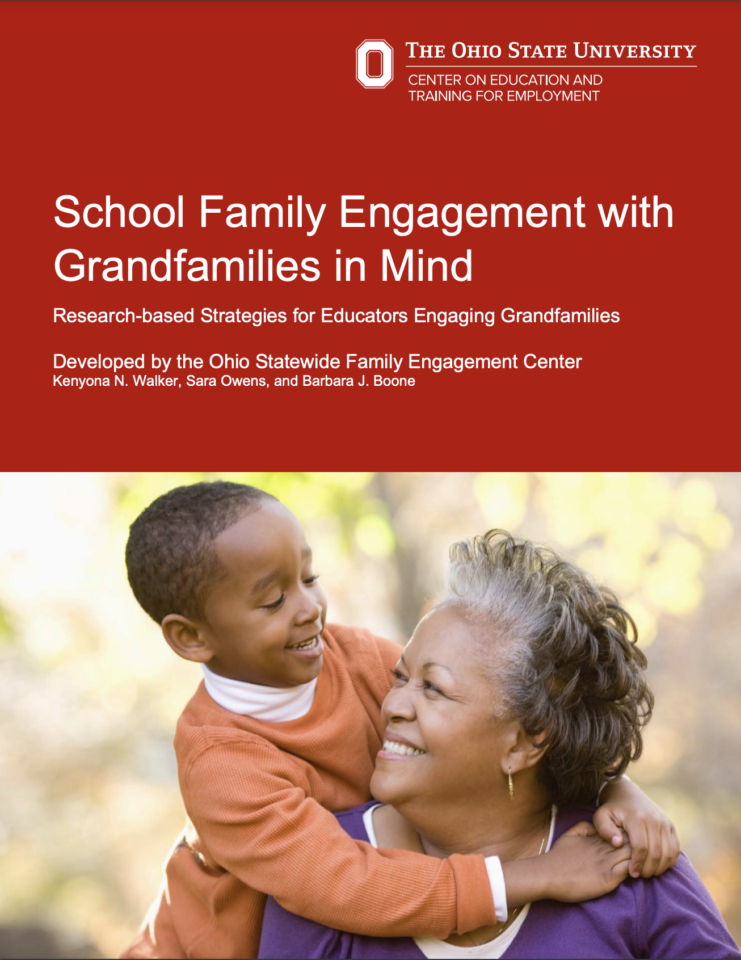 GrandUnderstandings: Nine Research-based Strategies for Educators Engaging Grandfamilies
The Ohio Statewide Family Engagement Center created this research brief to increase educator's awareness of grandfamilies. When implemented, the tips and strategies contained in this brief can increase home and school connections, a sense of belonging and the capacity of grandfamilies and educators….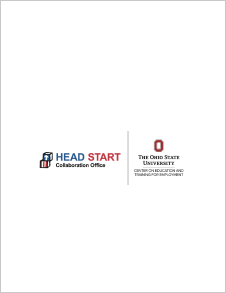 Exemplars of Early Childhood Collaboration: Summary of Findings
This report was commissioned by The Ohio Head Start Collaboration Office to examine early childhood partnerships and opportunities for collaboration related to the desires, needs, assets, and barriers to assist in providing more targeted supports…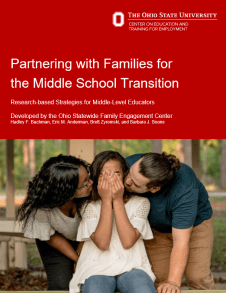 Partnering with Families for the Middle School Transition: Research-based Strategies for Middle-Level Educators
This research brief for teachers/counselors, handout for families, and set of tips for families by the Ohio Statewide Family Engagement Center were written to support family engagement during the transition to middle school … (Available in English, Spanish, Nepali, Somali, Chinese, & Arabic)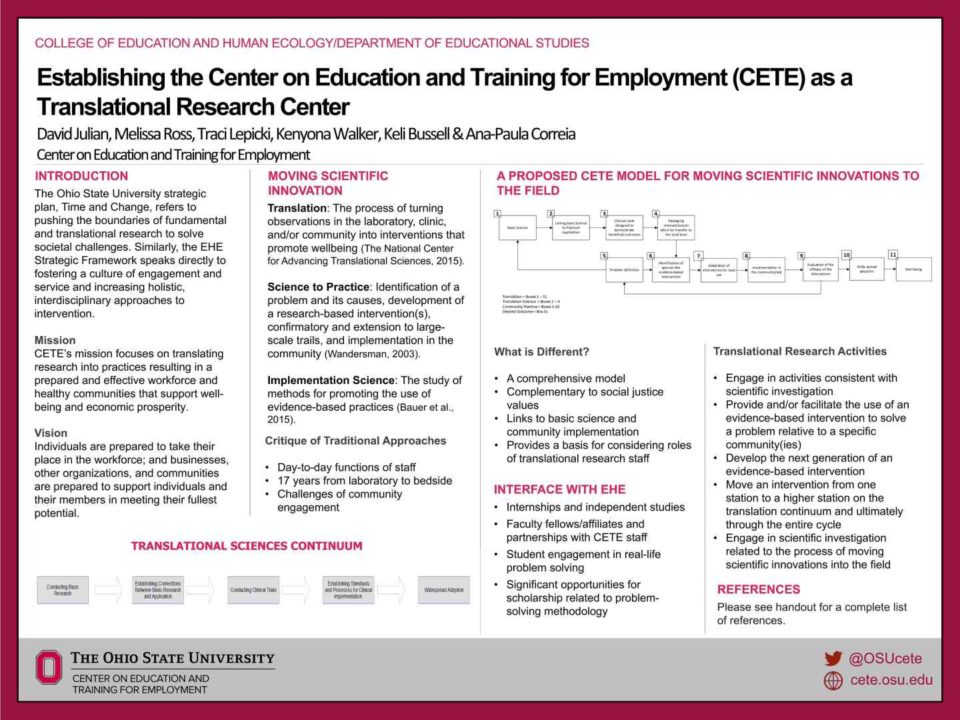 Establishing the Center on Education and Training for Employment as a Translational Research Center
The Ohio State University strategic plan, Time and Change, refers to pushing the boundaries of fundamental and translational research to solve societal challenges. The Center on Education and Training for Employment's mission focuses on translating research into practices … (Presented at 2019 Ohio State's EHE Research Forum)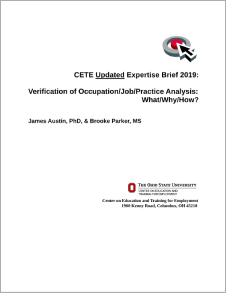 Verification of Occupation/Job/Practice Analysis: What/Why?How?
Analyzing occupations, jobs, professional practice, and tasks aids in the development of work and worker requirements for multiple purposes. Among them are testing, job design, and training/curriculum development…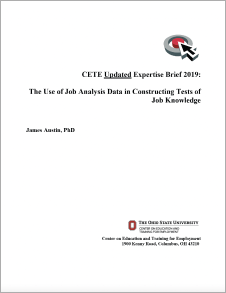 The Use of Job Analysis Data in Constructing Tests of Job Knowledge
We have developed and / or delivered tests of job or occupational knowledge for a wide variety of settings, from employment (for personnel selection, promotion, placement, and evaluating learning effectiveness or deficiencies) to education and workforce development…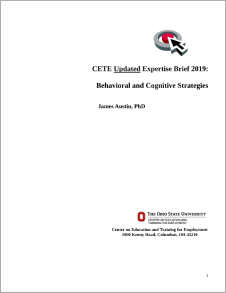 Behavioral & Cognitive Strategies
One way our center associates conceptualize the importance of occupational information is as a form of intellectual property that accrues to the developer and maintainer. Thus, this occupational information is a platform for multiple stakeholders…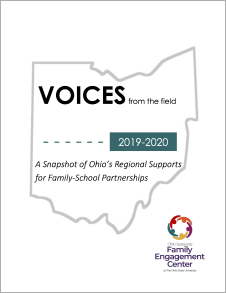 Voices From The Field (2019-2020): A Snapshot of Ohio's Regional Supports for Family, School, and Community Engagement
The Center on Education and Training for Employment is a proud partner of the Ohio Department of Education's, State Support Teams, working to enhance and expand family and community engagement in Ohio…