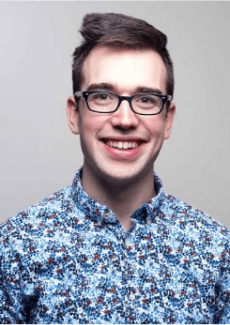 Tyler moved from Buffalo, New York to attend The Ohio State University, where they received a BS in Computer and Information Sciences. 
Tyler continued to make intellectual contributions to their fellow Buckeyes while working for the Association of College and University Housing Offices – International at The Ohio State University, supporting a network of universities representing 3.2 million on-campus students across the world. They also served as a Web Developer for the Office of Research.  
Tyler also serves as a member of CETE's Steering Team for the Racial Equity, Diversity and Inclusion (REDI) Movement.  REDI is designed to increase members of the CETE community's knowledge and skills relevant to the posture and practice of cultural humility, identify and establish anti-racist norms, practices, and policies at CETE, and contribute to the dismantling of institutional racism within CETE's spheres of influence.
Tyler loves working with CETE partners, attending meetings, and engaging in development work within different applications. "I feel like the work here has a scope that is large and yet focused at the same time. I am excited to jump into the WebXam project and will enjoy the opportunity to have a variety of responsibilities."
Tyler loves Mediterranean food, their adopted Greyhound Charlie, and dance. They show off their fancy footwork through ballroom, tap, and jazz classes throughout Columbus.