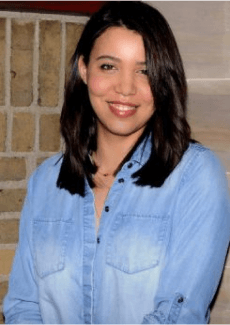 Sara Owens serves as a Program Specialist with the Equity, Engagement and Evaluation program where she is managing meeting facilitation, conducting strategic research for sponsors and formulated project work with Ohio State and community collaborators.
She also serves as a co-leader of CETE's Steering Team for the Racial Equity, Diversity and Inclusion (REDI) Movement.  REDI is designed to increase members of the CETE community's knowledge and skills relevant to the posture and practice of cultural humility, identify and establish anti-racist norms, practices, and policies at CETE, and contribute to the dismantling of institutional racism within CETE's spheres of influence.
Originally from Trevose, Pennsylvania, a suburb of Philadelphia, Sara attended The Ohio State University at Marion campus as an undergraduate studying English. She received her bachelor's degree in English with a minor in theatre in 2009. She also holds a Master of Creative Writing from Full Sail University, Media and Communications Department and most recently a Master in Public Policy & Management from John Glenn College of Public Affairs at The Ohio State University.
Prior to her position at the Center on Education and Training for Employment Sara worked at the Ohio House of Representatives as a Senior Legislative Aide. She also has a background in film, media and communications, logistics, and transportation.