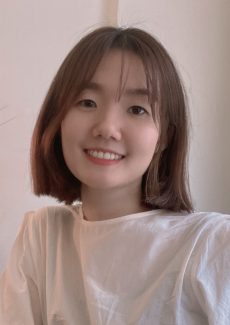 Sangeun Lee is a graduate research associate for the Center on Education and Training for Employment (CETE), working with the Equity, Engagement, and Evaluation program. She conducts literature reviews, assists in creating toolkits and roadmaps for supporting multilingual learners (also known as English Learners), and manages projects.
Sangeun is a PhD student in Counselor Education at the Ohio State University. She received her Master's degree in Counseling from Korea University. She also worked as a counselor at Korea University and a Youth Counseling and Welfare Center in Seoul. She has published several articles in counseling and psychology journals and has given presentations at national conferences on topics such as burnout, stress, and school counseling.
Building upon her counseling and research experiences, Sangeun has found her passion for culturally sensitive social-emotional learning. Her goal as a researcher is to assess the impact of social-emotional school counseling programs and to foster protective factors through school counseling.
Sangeun is originally from Seoul, South Korea and enjoys jigsaw puzzles and exploring different parks.