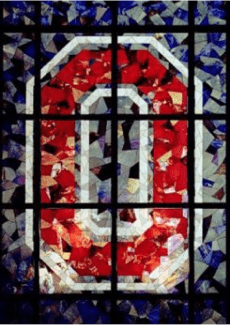 Ruth Ann Falconer is a Program Coordinator for the Assessment program at the Center on Education and Training for Employment (CETE), where she works with the Assessment Team to expand and improve the Career-Technical Education WebXam, as well as other assessments for business/industry credentialing and certifications.  Her work includes recruiting subject matter expert (SMEs) and facilitating item writing workshops, as well as providing input for improving the assessment process.  She also travels around the state to provide opportunities for teachers to review and provide input for the WebXam assessments at their local schools.  
Falconer retired from the Ohio Department of Education, Office of Career-Technical Education, where she served as the Business Education Consultant for the State of Ohio.  Prior to that she was a business education instructor at Ashtabula County Joint Vocational School and Tri-Rivers Career Center.  After retirement, Falconer continued her career as Tech Prep Coordinator for Ohio's Central Region and was housed at Columbus State Community College.  In addition, she began her own consulting business and was awarded a contract with CETE to work on the Career Technical Assessments where she was able to gain a great deal of experience for her current Ohio State position.
Falconer has received several recognitions, including Outstanding Administrator for the Ohio Business and Information Technology Association, Lifetime Member for the Ohio Association of Business Professionals of America, and Pacesetter for the Ohio Association for Career-Technical Education among other distinctions in the field. Falconer has been involved in several professional organizations where she has served on executive boards, as chair of various committees, and as an officer of the organization.
Having been an educator for both secondary and post-secondary education throughout her career, Falconer is able to bring an educator's perspective to the work of developing and delivering quality assessments to Ohio's Career-Technical Education Assessment System, as well as assessments for other business/industry and education assessment initiatives.  She is also able to provide educators with a perspective on the value of assessments and how they can be used to improve teaching and learning.
Believing that knowledge is the key to excellence and to provide her best contribution to the work of CETE, Falconer is currently pursuing her Ph.D. in Educational Studies with an emphasis on Workforce Development at The Ohio State University. Her current research focuses on the Effects of the COVID-19 Pandemic on Career Technical Education Skill Attainment Among Students Who Live in Urban, Suburban, and Rural Areas of Ohio.
Falconer currently lives in Delaware, Ohio.  In her spare time, Ruth Ann enjoys restoring a 130-year-old Victorian home, the same one that was her childhood home, in Medina, Ohio.