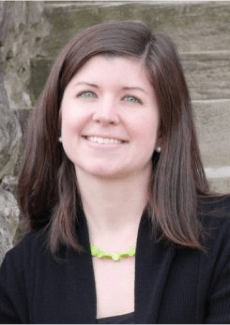 Meredith Wellman, PhD is a Program Manager at the Center on Education and Training for Employment, where she has worked since 2015. She currently serves as the Co-Principal Investigator and Project Lead for Ohio's Statewide Family Engagement Center at CETE. In this role, she develops and facilitates training on family engagement for educators, manages the internal evaluation efforts of the team, contributes to multiple social media accounts, and supports development and maintenance of the Ohio Statewide Family Engagement Center website. She hosts monthly Real Talk webinars for families of young children, in collaboration with the A. Sophie Rogers School for Early Learning at OSU. Dr. Wellman is also the lead evaluator for Salvation Army of Central Ohio's Anti-Human Trafficking Grant.
As a Community Psychologist with a doctorate from University of Illinois at Chicago, Dr. Wellman specializes in research and evaluation of services for marginalized and vulnerable populations, such as survivors of human trafficking, immigrants and refugees, and indigenous groups. Dr. Wellman conducts program evaluations, needs assessments, builds logic models, and develops and implements surveys.
Dr. Wellman lives in Westerville, OH with her husband and two children, and enjoys biking, hiking, and baking pies.