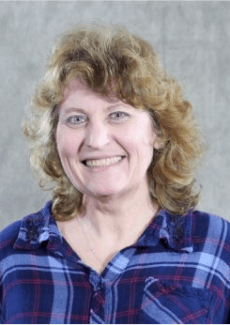 Laurie Dotson is a Program Coordinator at the Center on Education and Training for Employment, where she  coordinates fiscal logistics for Assessment Services project. Additionally Laurie provides customer phone support for WebXam which is a web-based testing system for Career Tech Programs for secondary students. Laurie also coordinates WebXam Teacher Reviews for career tech teachers which includes arranging logistics for the review, coordinating travel arrangements, preparing materials for the review and proctoring teachers who are participating in the review.
Laurie's career with The Ohio State University has spanned over 20+ years and has included work on a variety of sponsored projects including The Great Lakes Area Regional Research Center (GLARRC); Q-Net which provided professional development opportunities early childhood professionals.
Outside of The Ohio State University, Laurie is a Voting Location Manager for the Franklin County Board of Elections and has worked in this capacity for the past 10 years of elections with Franklin County.
Laurie is a billiards enthusiast and shoots pool on a pool league in Columbus, OH.