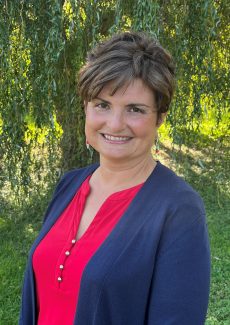 Kristin Meek-Hennon is a Family Engagement Research Senior Associate at CETE. She works with the Ohio Statewide Family Engagement Center (OhSFEC) team, focused on equity and access in family engagement for all families in Ohio with school age children. Meek-Hennon manages fiscal operations and is also a project manager. She takes pride in rich public relations and communications with stakeholders and families. She plays an integral role with Districts and schools in the Ohio Partnership Schools Network, helping them develop goal-oriented programs of family and community engagement to support student learning and well-being.
Meek-Hennon also leads the OhSFEC State Advisory Council, inviting families and organizations to share their experiences to guide the center's family-school engagement initiatives while empowering them to share the knowledge they gain with their communities.
Meek-Hennon is passionate about the family engagement work that she does because she puts her knowledge into practice every day with her own school aged children. When not working, she enjoys tending to her landscape garden, attending local farm markets, planning that next vacation, and cooking Italian meals for her family and friends. Her Italian heritage is such an important aspect of her life that she has been slowly working toward her goal in visiting all 20 regions of Italy to learn more about their differences and cuisines.