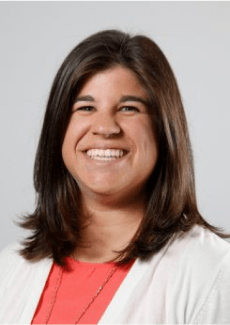 Jessica Hurtt is a Program Coordinator at the Center on Education and Training for Employment who provides customer and Learning Management Systems support. She also works with the Equity, Engagement, and Evaluation team to provide facilitation support, evaluation services, and data management.
Before coming to the center, Jessica worked at a regional bank in Corporate Communications. Jessica worked with teams across all segments of the bank to contribute both internal and external communication materials.
Jessica also serves as a member of CETE's Steering Team for the Racial Equity, Diversity and Inclusion (REDI) Initiative.  REDI is designed to increase members of the CETE community's knowledge and skills relevant to the posture and practice of cultural humility, identify and establish anti-racist norms, practices, and policies at CETE, and contribute to the dismantling of institutional racism within CETE's spheres of influence.
Jessica enjoys sports of almost any kind (playing or watching), attending concerts, and somewhat fondly reminiscing on her 10 seconds of fame as a contestant on Sports Jeopardy.