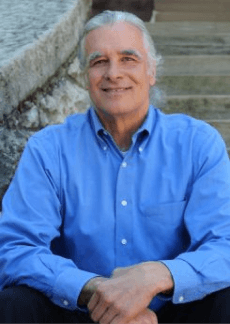 David A. Julian, PhD, is a Translational Research Scientist and the Program Director of Equity, Engagement, and Evaluation. He also serves as the lead for our translational research scholarship. He received his PhD from Michigan State University in Community Psychology, his Master of City and Regional Planning (MCRP) degree from The Ohio State University, and a BA in Psychology from Miami University. This combination of educational experiences and his participation in a variety of professional roles have allowed him to be an active strategic planner, evaluator, and community engagement consultant who has worked with a variety of health and social services organizations and collaborators both at the state and local levels.
Dr. Julian serves as an advisory member of CETE's Steering Team for the Racial Equity, Diversity, and Inclusion (REDI) Movement.  REDI is designed to increase CETE community members' knowledge and skills relevant to the posture and practice of cultural humility, identity and establishment of anti-racist norms, practices, and policies, and contribution to the dismantling of institutional racism within CETE's spheres of influence.
Dr. Julian was instrumental in developing an approach to collaborative planning that has its roots in Ohio's effort to support inter-systems planning and service provision for youth and families at the county level. He designed and led the implementation of a formal decision-making process supported by several functions, including leadership; community involvement; generation of pertinent information and data; community investment in programs and services; and meaningful evaluation. 
He has held appointments in the College of Public Health, City and Regional Planning, and Social Work at The Ohio State University and taught community engagement, program planning, and evaluation, and worked with students to conduct formal evaluations of education, health, and social services programs.
Research Interests
Translational Research
Adolescent and At-Risk Youth

Risk and protective factors

Behavioral Aspects of Health

Interventions that promote health and wellness

Community/Youth Development and Organizations

Community planning for health and social services
Policy development
Program evaluation

Family and Community Human Services

Planning and evaluation to promote effective health and wellness services