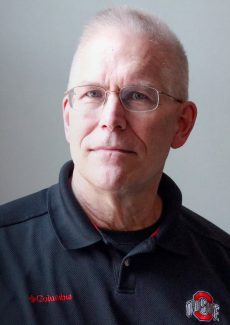 Dr. Chris Zirkle is an Associate Professor in Workforce Development and Education within the College of Education and Human Ecology at The Ohio State University. He presently serves as primary advisor for the college's undergraduate program in Technical Education and Training. In addition, he is the primary advisor for the teacher licensure programs in Career and Technical al Education and Family and Consumer Sciences.
Dr. Zirkle has taught in a variety of positions at the middle school, high school, community college and university level. He also has experience as a building administrator at the high school level. He holds current Ohio teaching and administrative licenses in nine different fields. He has a Bachelor's Degree in Education from Central State (Ohio) University, a Master of Arts in Industrial Technology Education from Ball State University, a Master of Science in Business and Industrial Counseling/Management and an Educational Specialist Degree from Wright State University and a Ph.D. in Comprehensive Vocational Education from The Ohio State University.
In the fall semester of 2021, he served as a Fulbright Scholar at Haaga-Helia University of Applied Sciences in Helsinki, Finland.