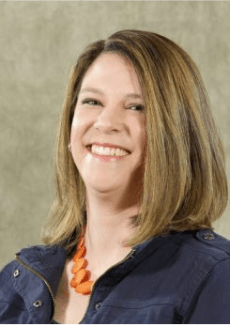 Bess Golowin serves as a Grants and Contracts Associate, managing the financial status of the Sponsored Projects and Contracts, provides support to Principal Investigators, and assists the Fiscal Officer. Bess joined the organization in 2017.
Bess graduated from OSU in 2008 with honors, earning a BS in Business Administration. Bess has a background in real estate research and title work. Prior to her current role, Bess spent eight years working for a non-profit government consultant. She served as the Fair Housing Coordinator, Mortgage and Subordination Manager, and Housing Specialist for the organization. She traveled across the state administering Community Development grants and providing services to local communities throughout Ohio.
Bess lives in Coshocton, Ohio, and enjoys her morning and evening commutes when she comes into the office. She likes spending time with her family, especially her son, husband and her twin sister. Bess enjoys music, movies and sunshine. In the summertime, when she is not working, she can be found lounging by her aunt's pool, attending concerts and festivals with her sister and brother-in-law, and enjoying outside activities with Hunter.