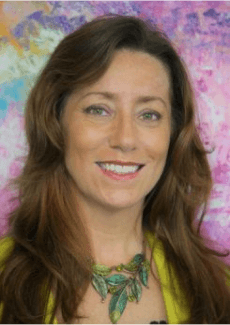 Adrienne Boggs is a program manager with over 15 years of experience in adult education. While a significant portion of her time is dedicated to work on the Aspire adult education project, having been at the center since 2005, she has had the opportunity to work on a number of different projects whose audience was primarily those in adult education or career technical education. Much of the work included program administration, standards development, alignments, assessment development, evaluation and program design, and occupational analysis.
She also served as an inaugural member of CETE's Steering Team for the Racial Equity, Diversity and Inclusion (REDI) Movement.  REDI is designed to increase members of the CETE community's knowledge and skills relevant to the posture and practice of cultural humility, identify and establish anti-racist norms, practices, and policies at CETE, and contribute to the dismantling of institutional racism within CETE's spheres of influence.
Additionally, she is involved in committees and councils within the center and the college of Education and Human Ecology, Ohio State's Association of Staff and Faculty Women, and board member of the Ohio Association for Adult and Continuing Education (OAACE).
Boggs lives in southern Ohio with her husband on their farm. In her spare time, Boggs loves to be outside with her pets, kayaking, or practicing yoga.