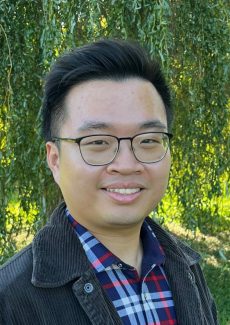 Jingyang (Max) Zhang is a graduate research associate for the Ohio Statewide Family Engagement Center (OhSFEC) at the Center on Education and Training for Employment (CETE), where he writes literature reviews, develops resources and tools for educators and families, and assists with research projects. He is particularly interested in the roles and impacts of students in family-school partnerships.
Max is a first-year Ph.D. student in the Educational Psychology program at OSU's College of Education and Human Ecology. Besides family engagement, he is also interested in academic motivation and social-emotional development. Max has a Bachelor of Arts degree in Applied Psychology and Human Development from Boston College and a Master of Education degree in Human Development and Education from Harvard Graduate School of Education. He has experience working with students of various age groups and their families both in China and in the U.S. in schools and community settings.
When he is not working, Max enjoys watching sports, traveling, listening to podcasts, and spending time with his girlfriend Evelyn. He is originally from Guangzhou, China and is fluent in Mandarin and Cantonese.