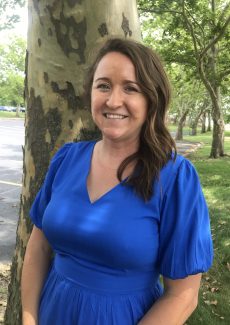 Sarah DeShon joined the Center on Education and Training for Employment as a Family Engagement Learning Coordinator with the Ohio Statewide Family Engagement Center.  As a learning coordinator, her primary role is designing and facilitating research-based professional development for out-of-school-time personnel and other family-facing professionals.  She seeks to build their capacity for equitable family engagement.  As a former classroom teacher, Sarah has learned and experienced the important role all families, schools and communities play in the success of student achievement and wellness.
Sarah received a BA in elementary education from Saint Mary's College in Notre Dame, Indiana.  She has 14 years' classroom teaching experience at the elementary level (K-6) with multiple public school districts in northern Indiana.  As part of the Teaching and Learning Committee and the School Leadership Team at an Expeditionary (EL) school, she brings her knowledge and experience collaborating with teachers, staff and community leaders when designing engaging curriculum.  Likewise, she brings her skills as a trained Lead Teacher of Project Lead the Way (PLTW), when developing and facilitating professional development for adult learners.
Sarah currently lives in Dublin, Ohio with her two cats Brynn and Elliott.  She enjoys outdoor activities such as running, hiking and biking, especially when it involves her family.  She is the "fun aunt" and loves exploring and creating entertaining (and sometimes messy) STEM projects with her nieces and nephews.