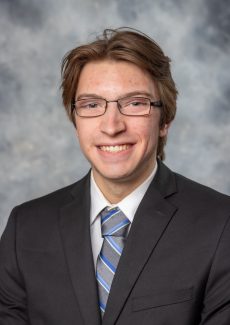 Curtis High is a Student Assistant at the Center on Education and Training for Employment. His primary role is assisting Grants and Contracts Associate, Bess Dunlop, in data management and verification processes.
Curtis is currently a senior at The Ohio State University, majoring in Computer Science and Engineering with a minor in Game Studies. His goal is to become a software developer in the Columbus area and hopes to eventually create his own games as a hobby. He is also involved with the OHI/O organization, where he acts as a member of their web-team.
In his spare time, Curtis enjoys spending time with friends, playing tennis, and watching movies.