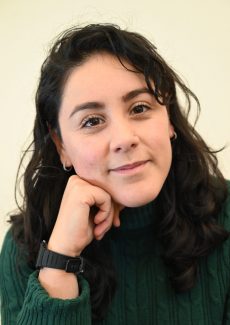 Yesenia Alvarez Padilla is a Family Engagement Researcher with the Ohio Statewide Family Engagement Center at the Center on Education and Training for Employment (CETE). At CETE, Yesenia develops resources and community networks to support English Language Learners and their families.
In her prior role as a graduate research associate at CETE, Yesenia helped develop online Money Talks modules for parents and caregivers that include tools and strategies for families to effectively discuss financial topics with their middle school children. Yesenia used her bilingual skills to translate the modules into Spanish to reach more families.
Alvarez Padilla is a PhD Candidate in the College of Social Work at The Ohio State University. Her dissertation studies focus on financial socialization in Latinx college students. She completed a Master of Social Work (MSW) degree from Ohio State in 2019. Her research interests are centered around financial well-being and education access for immigrant and Latinx families.