Written by Marcie Kamb, September 25, 2023
The Center on Education and Training for Employment (CETE) is delighted to extend a warm welcome to Whitney Gherman as a new Senior Research Associate. In this role, Whitney will lead efforts to support, develop, and advance professional learning among schools, district leaders, and other family-facing professionals, all within the framework of CETE's Family Engagement program.
Whitney's journey to CETE has been marked by a steadfast commitment to education and advocacy for youth and families. Drawing from her extensive experience as an educator and an advocate, she is prepared to support the Ohio Statewide Family Engagement Center's Ohio Partnership Schools Network. Her work focuses on activities that enhance the adoption of research-based practices among district and school leaders, ensuring that educational institutions prioritize the well-being and voices of our youth and their families.
At the heart of Whitney's mission is a dedication to helping family-facing professionals prioritize youth voices, develop family leaders, and include all families in decision-making processes. She firmly believes that school-family partnerships can be a potent force for eliminating inequities, fostering a sense of belonging, and inspiring culturally relevant teaching.
Whitney's journey toward this role has been shaped by her previous work on Project DREAMS, a project through The Ohio State University's Office of Extension dedicated to building equitable schools and communities through partnerships and resources to support youth of color in our community.
Here, she focused on empowering students of color to explore their schools and communities, documenting instances of racial equity and inequity. Over three years of implementation at various sites, participants shared cumulative and overlapping experiences of racism, along with other forms of discrimination, such as Islamophobia, homophobia, and sexism.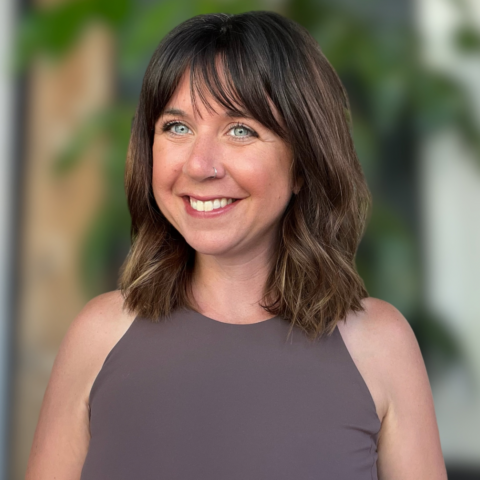 Whitney's personal transformation throughout this journey has been equally inspiring. She openly shared her initial insecurities in facilitating racial equity work, acknowledging her concerns about being good enough, experiencing chronic guilt, over-explaining, and fearing the impact of her actions on others. Over time, she has come to understand the intersection of her personal experiences and her role as an educator. Her experiences have driven her to embark on a journey to develop a White Racial Shaping model, aimed at decreasing experience disparities in schools and enhancing the effectiveness of diversity training for educators.
Racial justice is a deeply personal and systemic concern for Whitney. She views racism as a trauma that leaves an indelible mark on both individuals and society. "Although race is a social construct," she states, "the system we have designed in the United States to advantage people categorized as white powerfully shapes all our life experiences and life chances. Its effects are violently felt, shaping the way we interact and make sense of the world."
Throughout history, racial bias and discrimination have negatively impacted partnerships between schools and families. Whitney emphasizes that the success of students from diverse backgrounds is often perceived solely in terms of their assimilation into whiteness, especially within educational settings. She advocates for white educators and district leaders to recognize the relevance of race in their classrooms and to actively address it.
In the face of setbacks, Whitney draws inspiration from the history of Black resistance. She notes that Black resistance strategies have served as models for numerous social movements in the United States, including the desegregation of schools, class protections, school meal programs, and curriculums. She believes that, in these challenging times, each of us has a responsibility to mobilize for freedom and justice for all.
As Whitney Gherman steps into her role as Senior Research Associate, we are excited to witness the transformative impact she will undoubtedly have on our programs and the broader community. Her dedication to racial equity, family empowerment, and inclusive education aligns perfectly with CETE's Racial Equity, Diversity and Inclusion (REDI) mission and vision, and we embrace the chance to learn and grow together as co-collaborators.