The Center on Training for Employment (CETE) in the College of Education and Human Ecology is no stranger to the concept of health and wellness. Located on the west side of The Ohio State University Columbus campus, the Center features a wellness room designed for meditation, a treadmill, under-desk peddlers and balance balls available for checkout, walking meetings, and in-house Buckeye Wellness Innovator Tricia Hughes-Fitzgerald. The walls of the 1900 Kenny Road building are adorned with breathtaking paintings during the spring and fall art showcase, providing visual inspiration for the workspaces of the 50+ faculty, students, and associates. The emphasis on health and wellness has become even more prevalent among this group during the Coronavirus pandemic, providing resources on how to keep a balance of mental wellness along with the physical while working remotely.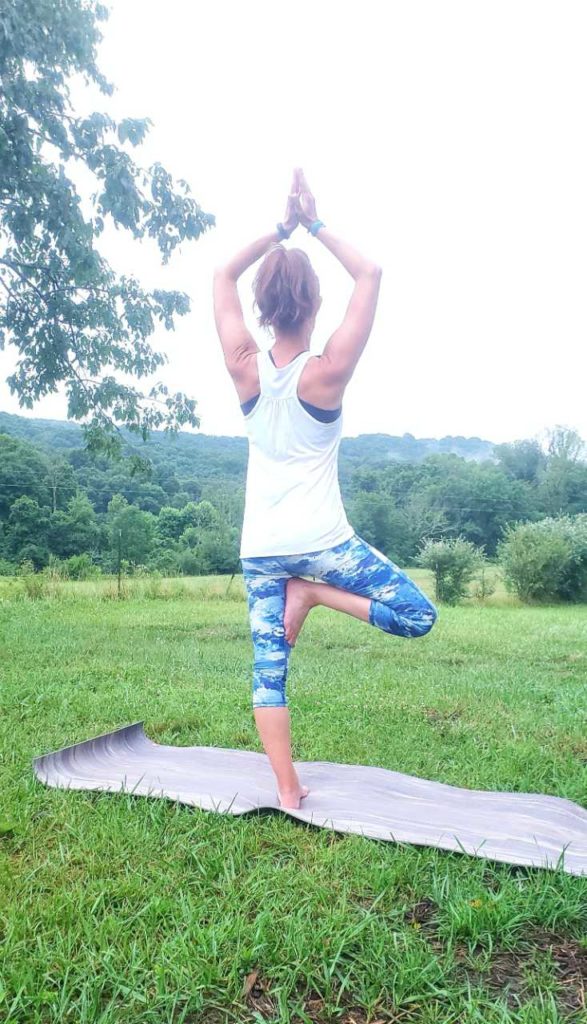 We may be distancing physically, but we are not distancing our relationships.
Buckeye Wellness Innovator and Program Specialist Tricia Hughes- Fitzgerald (also known as Quarantina) shares her experience. "Working from home for the past 6 years has afforded me the best opportunity to focus on my health and wellness…until this pandemic. Now I'm working from home and schooling from home and WOW. Needless to say, my daily walks and/or runs are gone, replaced by kids who run their mouths more than anything. BUT two things have changed in my work life – I have never experienced more support to take care of what I need to at home and a silver lining to this pandemic? I get to see my coworkers all week long! I love that we use Zoom for all of our meetings now. While a lot of people are feeling increased isolation, I'm feeling just the opposite. So thanks to everyone for Zooming with me every week!"
On a typical day, Adrienne Boggs commutes from her home in Chillicothe in southern Ohio and has found time to explore alternative wellness resources available through the University while working remotely. "I have appreciated having the ability to work from home every day and not spend 2.5-3 hours each day commuting to work. I have certainly found time for more workouts and the University has been a fantastic partner in this. When I was in the office, I used to take advantage of fitness classes offered through Your Plan 4 Health when I could squeeze them into my schedule. Fortunately, the University is offering a great array of wellness programming through Zoom and since I do not have to worry about factoring in a commute, I have more time for this. I feel like I will emerge from this with better health and resiliency."
Every Monday at 1:00 pm, the entire CETE team is invited to participate in a video conference. This meeting covers not only important business updates and timely action items but serves as a check-in for mental health and touchpoints for associates to share how they are coping with the Coronavirus pandemic. The Ohio State University compiled valuable resources for navigating the stressors of the pandemic including wellness programming, recorded webinars, coping strategies, and resources for families. They can be found here. These resources are highlighted during the weekly virtual meetings to help CETE associates access information that may be helpful.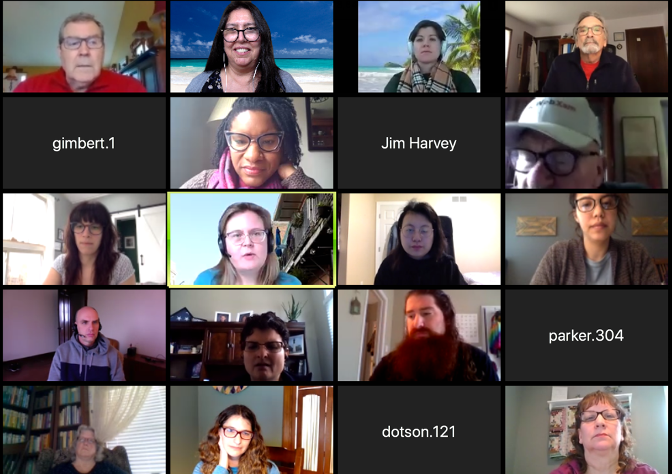 Defining physical health
With so much media attention on the topic of physical health and Coronavirus symptoms, CETE wanted to explore the basics of what physical health looks like.What does or does not count as "healthy" can be difficult to define, but there are certain numbers doctors generally agree on when it comes to a person's health and these numbers indicate your level of metabolic health. These four indicators of health are blood sugar, triglycerides, HDL cholesterol, and blood pressure.
Blood sugar
Normal blood sugar levels are less than 100 mg/dL after not eating (fasting) for at least eight hours. And they're less than 140 mg/dL two hours after eating.
Triglycerides
Normal levels: Less than 150 milligrams per deciliter
HDL cholesterol
Desirable is 60 mg/dL and above
Blood pressure
Normal blood pressure is less than 120 over 80 (120/80).
Having all four in the "normal" range indicates you are in optimal metabolic health. Having too high or too low numbers in three of the four areas are indicators for metabolic syndrome. And before you start kicking yourself for not being perfect you need to realize only 1 in 8 adults in the US have optimal metabolic health!
We decided to go a little more than skin deep with some staff members here at CETE and ask them to "bare all" and reveal their metabolic health. We want to thank CETE associates Adrienne Boggs, Greg Nagy, Kenyona Walker, and Patricia Hughes-Fitzgerald for their commitment to wellness and self-care. Their reports on the four indicators on metabolic health can be found here.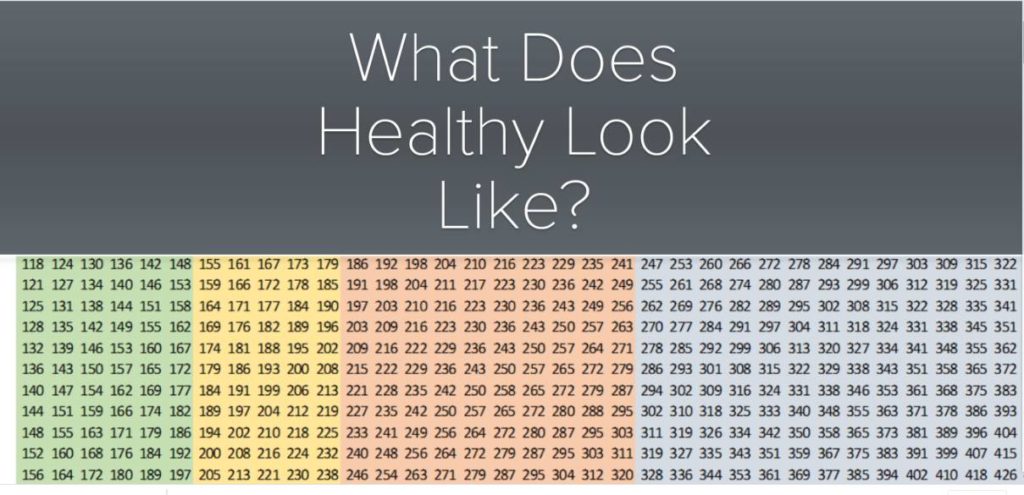 Hughes-Fitzgerald has incorporated a few new physical components into her wellness routine. "With the boys at home I'm lucky to walk the neighborhood let alone the trail but [my dog] Tater and I still get out probably 3 times a week and I still run on my treadmill 2 times a week. I started doing morning yoga before leaving and making eye contact with the boys too."
While working remotely, the CETE team continues to #KeepWorking, #KeepTeaching, and #KeepInnovating while striving to maintain a healthy balance of work and life. Often the true health of organizations is illuminated during uncertain times, and at this time CETE is proud to continue to progress towards clean bills of health in the mental and physical spaces.
Contributors: Marcie Kamb, Adrienne Boggs, Tricia Hughes-Fitzgerald.