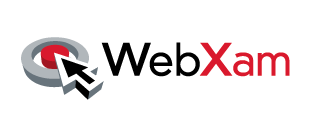 Since 2001, CETE has operated WebXam™, Ohio's secure, web-based system for the delivery, data tracking and reporting of assessments designed to measure technical knowledge and skill attainment.
Initial development of WebXam was sponsored by the Ohio Department of Education (ODE) for testing students in Career-Technical Education (CTE) programs in Ohio. Every year, 25,000 to 35,000 students in Ohio career centers and high schools take one of 51 CTE assessments aligned to Ohio CTE content standards. 2011-2012 was a milestone school year as a result of increased participation by students in Family and Consumer Sciences courses and the release of new assessments for the Agriculture and Environmental Sciences career field. Additionally, assessments are now offered at no cost to Ohio career technical planning districts and a range of feeder and satellite schools. A related online system that allows entry of rubric based assessor evaluations of portfolios is also offered for Teaching Professions, a pathway in the Education and Training career field.
Following the initial development of WebXam, CETE has partnered with other organizations to offer online assessment delivery. The Marketing & Business Administration Research and Curriculum Center (MBAResearch) uses WebXam for the delivery of business and marketing exams to tens of thousands of students in over 20 states. These include students at DECA competitive events at the regional and state levels and the High School of Business (HSB). Besides ODE and MBAResearch, WebXam is also used by several agencies offering personnel certifications. A phlebotomy credential, for example, includes a knowledge test and a practical component evaluated by an assessor using a checklist.
Each year, continuous improvements are made to the WebXam testing and data reporting system. This past school year, Ohio CTE administrators and teachers used several new features in WebXam, including the following:
Score reporting is more prominent on the WebXam menu to encourage the use of this feature.
A new testing summary shows the number of students that have started, completed and passed assessments. The data is grouped by assessment, teacher and year.
For modular tests, the score reports now clearly indicate a student's progress by showing the number of modules the student has taken and whether the student has taken enough modules to complete the sequence.
Surveys of Ohio CTE administrators and teachers consistently indicate high user satisfaction – around 90% rate WebXam as either very user friendly or somewhat user friendly. WebXam is under continuous improvement, with CETE staff focused on the system's speed and ease of use. Input from users has been critical in designing and implementing changes. For more information about WebXam, please visit the WebXam website at https://www.webxam.org. For more information about CETE's assessment services, see https://cete.osu.edu/expertise/assessment.
Contributor: Dan Keck