Written by Marcie Kamb, February 18, 2020
Hundreds of thousands of individuals are released annually from prisons across the United States each year. What strategy works best to keep them from returning? Education.
A federal study found that incarcerated individuals who took part in correctional education were 43 percent less likely to return to prison within three years. That was compared to prisoners who did not participate in any correctional education programs.
And for every dollar invested in such programs, four to five dollars are saved on three-year re-incarceration costs, the study also estimated.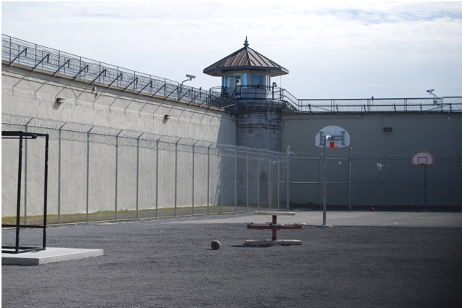 The 2016 federal Second Chance Pell Experimental Sites Initiative provided funding to corrections education to give more people a chance to succeed in their lives outside prison.
Qualified, incarcerated students can receive Pell Grants if they are likely to be released within five years of enrolling in coursework. Under this program, more than 100 federal and state institutions have enrolled roughly 12,000 incarcerated students in educational and training programs.
Dwight Anstaett and Becky Parker at the Center on Education and Training for Employment (CETE) outline the requirements the inmates must meet to enroll, and the extensive waiting list that goes with it.
"Our program serves individuals who are closest to release," said Dwight, a Corrections Education Research Specialist. "If potential students can read at a minimum of sixth-grade level and have fewer than five years remaining until parole or release, they may be eligible for a career-technical program and can get on the waiting list."
"If they can't read at a sixth-grade level, they are required to take some remedial literacy classes before they' can be eligible for a program."
"There is a maximum of 20 students per program, and the waitlist can be over 500. These slots are highly coveted because you can earn a credential and be more marketable after release."
The benefits of serving these students extend beyond the re-incarceration cost savings. A study by Edward Latessa, University of Cincinnati, revealed that inmates who completed the educational programs had more positive outcomes for both misconduct and recidivism compared to inmates who did not complete such programs.
Latessa also showed that effective educational programming not only targets risk factors, but also aims to change offender behavior through cognitive and social learning approaches.
The need for qualified teachers
A big piece of the corrections education puzzle is finding qualified teachers. CETE's Corrections Career Technical Education Program leads the Ohio Department of Education's teaching licensure pathway for men and women who are skilled in their trades but don't have a bachelor's degree. Or they may have postsecondary degrees outside of education.
"They have been hired by the Ohio corrections system, know their trade and just need help with what we call the pedagogy," said Becky, the program's lead.
"They may not know how to work with students, assess students and create a quality lesson plan with a variety of instructional strategies. That's where we come in to help."
How the program builds teaching success
Not everyone can succeed at teaching in prison, no matter how good they are as a teacher.
"You have to deal with what I call the climate of violence, an undercurrent of violence," Dwight said. "In some institutions, it obvious; in other settings, that feeling is less pronounced. Every prison has its personality. Teachers must have complete control of every aspect related to safety."
Program benefits build teacher skills, confidence
The program provides a variety of supports to provide the skills teachers need for long-term success. Often those who already work in corrections opt into an educator role because they already know the climate.
"We have some teachers with over 25 years on the job and love it," Dwight said. "Betty Crawford, a Barber School instructor in the London Correctional Institution, is 81 years old. The students call her Big Mama and love her. Her no-nonsense but caring and nurturing teaching style makes that program successful."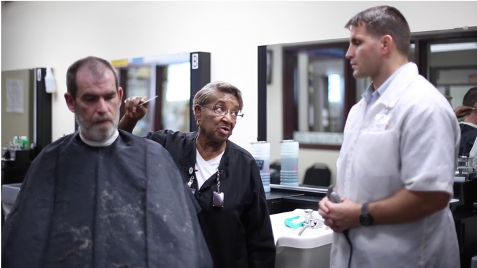 A unique aspect of the center's program is what Becky calls the growth continuum. "During our teachers' first year, we observe their teaching in the prison classroom three times per semester. Then we debrief with them, emphasizing how they can improve specific skills and certain areas."
"They often turn in a written evaluation on what they think went well and where they think they need improvement because self-reflection is critical to becoming an effective teacher," she said. "It also provides valuable information to help us support that teacher. We're not just running through a checklist with them."
Clinical seminars and personal networks of support are also offered to uncover where new teachers struggle. "Teachers may bare their souls about what may not be working and how we can help," Becky said. "But other times, they don't want to go to the supervisor, because it may make them feel inadequate.
For this reason, Becky and Dwight make sure the teachers meet and exchange contact information with others teaching a similar subject, or at least a subject in the same career field. "The networking piece is really important in the program. We don't want them to feel as if they're the only ones dealing with a particular issue," Becky said.
The challenges of teaching inside prison
Dwight and Becky encourage teachers to be flexible and innovative, because when it comes to teaching, the prison setting has limitations. "They usually don't have access to technology or other resources inside the institution, such as access to YouTube or interactive learning content," Becky said.
The lack of space and equipment is even more limiting than the lack of technology. "Even the newer institutions don't have any extra space for things like a carpentry shop," Dwight said. "The prison I went to recently had 60 inmates from three different construction-based programs together in one room, in a combined class leading to an Occupational Safety and Health Administration (OSHA) credential."
Despite the limitations and challenges teachers face, Ohio is known for implementing some of the best career-technical education programs in the nation.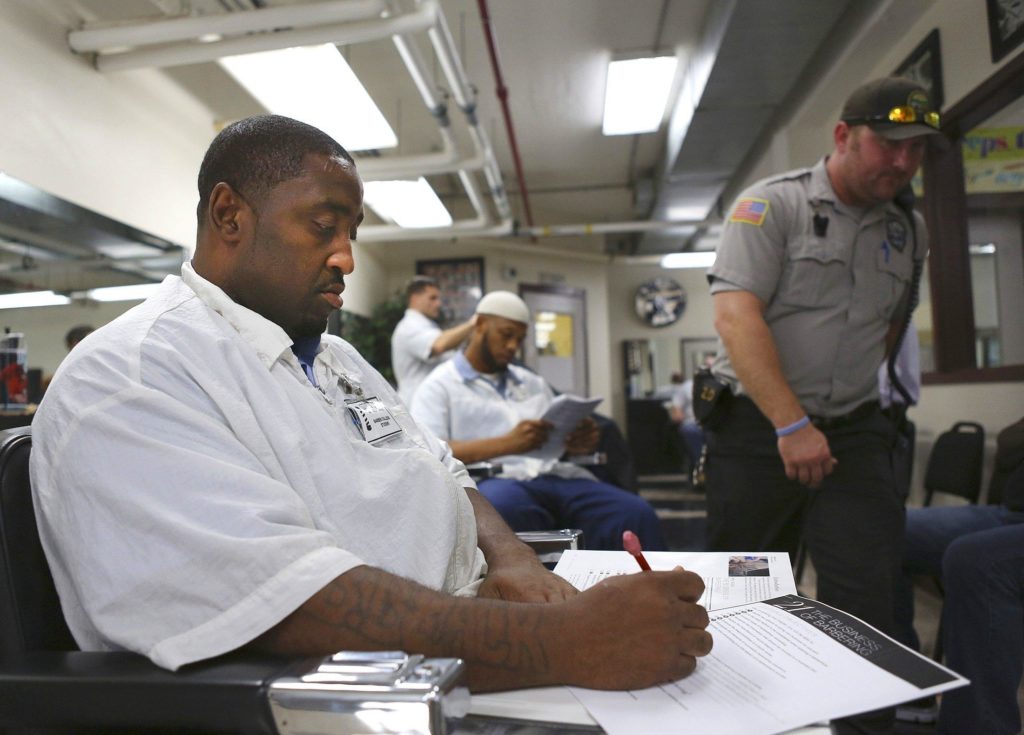 "In Ohio, 80 percent of the students enrolled will complete their programs. In 2018, over 5,000 students were served by career tech in Ohio's state prisons. Most programs enable students to earn industry-based credentials recognized by employers."
Sara Owens, a center associate, also works for the Training Assessment Placement Project (TAPP), emphasizes the value of implementing educational programs inside of prisons from an employment placement perspective. "We see a higher rate of successful employment with citizens returning to the community from prison when they have completed at minimum the equivalent of high school education, as well as learn, retain and display competency in a skilled trade such as mechanics, construction or masonry. People who are justice-involved have a harder time finding full-time long-term employment. It is important to develop and build on skills while incarcerated to set them up for success when they are released."
CETE's Corrections Career Technical Education Program, especially its quality and time investment, make Ohio one of the strongest states in corrections education. With the release of close to 20,000 individuals per year, those who have completed educational programs while incarcerated are at least one step closer to returning to productive lives on the outside.
The funding for these programs may seem like a steep initial investment. But they can provide an immeasurable return when considering the positive impact on offender behavior while incarcerated, the potential of reduced re-incarceration costs and the credentials and skills that can carry a person into a new life beyond prison. How does one put a price on that? 
Works cited
Davis, Lois M., Robert Bozick, Jennifer L. Steele, Jessica Saunders, and Jeremy N. V. Miles, Evaluating the Effectiveness of Correctional Education: A Meta-Analysis of Programs That Provide Education to Incarcerated Adults. Santa Monica, CA: RAND Corporation, 2013. https://www.rand.org/pubs/research_reports/RR266.html.
University of Cincinnati Corrections Institute. (2015). Evaluation of Ohio's Prison Programs (Evaluation Final Report). Cincinnati, OH.