Written by Marcie Kamb, January 30, 2020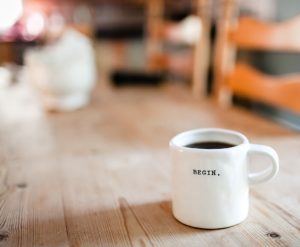 The Center on Education and Training for Employment welcomes Fara Allen with open arms on the to serve as a Program Coordinator on the Skilled Trades Professional Development Program.
Fara previously worked as an Office Manager for the Ohio Gastroenterology Group, Inc. where she managed four of their different sites, supervised staff, and ensured the operations of each site ran smoothly through all transitions.
Her experience as the liaison between the office, physicians, affiliated hospitals, and patients will make her a natural on the Skilled Trades Professional Development Program, where she is responsible for scheduling, coordinating, and monitoring the participation of Ohio State's skilled trades technicians in their career enhancement and career progression programming.
"I believe in intercommunication between different entities and making sure everybody is cohesive. I'm a planner and I love organization, so I like to set the foundation on a daily, weekly, and monthly basis to handle anything unexpected that may pop up. I'm also an empath by nature and strive to make everyone to be happy and get problems resolved." Fara states with an enthusiastic smile.
Her organizational skills and planning also come in handy with her hobbies outside of work. She thoroughly enjoys gardening (even in the winter!), home improvement projects, and jewelry-making.