How do you determine what will be taught in your education and/or training programs? Is there a big gap between what is offered learners in the classroom/lab and what is going on in the real world of work? Many have estimated the learning gap to be 40% or higher in some programs. Regardless of your setting — school, college, business, industry or government agency — determining what skills, knowledge and worker behaviors will be taught is very serious business.
Without an accurate determination of content, two major critical and costly errors are likely to occur. Known as the Curriculum What Errors, they include failing to teach what should be taught (the latest skills and techniques) and teaching what should not be taught (outdated skills and information).
As one can imagine, both errors negatively and seriously affect the student or worker's job preparation. This type of learning gap or inadequacy can jeopardize the individual's employment, affect the company's success, and even reduce the economic well-being of the community.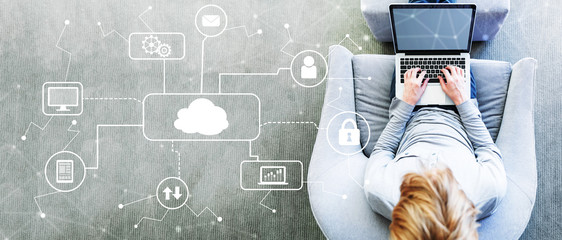 Fortunately, there is an effective, quick and low-cost process available for significantly reducing the Curriculum What Errors and avoid cheating the learner. It is called DACUM, and as it is used widely today, is a unique, innovative and very effective method of job and/or occupational analysis. It is also very effective for conducting conceptual and process analyses. The DACUM analysis workshop involves a trained DACUM facilitator and a panel of five to 12 expert workers from the position, occupation or other area of analysis. The profile chart that results from the usual two-day workshop is a detailed and graphic portrayal of the duties and tasks (competencies) performed by the workers involved.
In addition to the development of precise duty and task statements, lists of the general knowledge and skills; worker behaviors; tools, equipment, materials and supplies; and future job trends/concerns are also identified.
DACUM is based on three logical premises:
Expert workers can describe and define their job/occupation more accurately than anyone else. Persons who are working full time in their positions are the real experts on that job. Even though supervisors and managers usually know a lot about their subordinates' work, they usually lack the expertise needed for a high quality analysis.
An effective way to define a job/occupation is to precisely describe the tasks that expert workers perform. A successful worker performs a variety of tasks that either the customer or employer wants performed. Possessing positive attitudes and knowledge alone are not enough. Hence, finding out what the expert workers (top performers) do will give us the opportunity to prepare other experts.
All tasks, in order to be performed correctly, demand the use of certain knowledge, skills, tools and positive worker behaviors. While the knowledge, skills, tools and worker behaviors are not tasks, they are enablers which make it possible for the worker to be successful. Because these four enablers are so important, considerable attention is given during the DACUM workshop to identifying lists of each. Because these attributes are different and distinct from the tasks, it is very important to keep them separate if a high quality analysis of job performance requirements is to be obtained.
DACUM has been used effectively to analyze occupations at the professional, managerial, technical, skilled and semi-skilled levels. It has also been used effectively to conceptualize future jobs and to analyze portions (selected duties) of one's occupation. Recently, with the increasing emphasis on quality brought forth by the TQM (Total Quality Management), ISO 9000 and QS 9000 movements, DACUM also has been used widely as a basis or foundation for analyzing various industrial systems and processes.
There are many reasons for using the DACUM process. The success of any company or organization is always affected by the quality of its employees. To produce and maintain a highly skilled workforce, schools, colleges and companies must offer the highest quality of education and training possible to prepare present and future employees for the challenges they face.
Accurate and specific job information is essential to good decision making in all areas of human resource development and management. Job/occupational analysis is the best method available for collecting that type of information. And based on 36 years of experience, CETE has found that DACUM is the best means available of conducting job/occupational analysis.
We highly recommend the DACUM process as a method for effectively reducing the costly Curriculum What Errors.  For more information about DACUM and the sequel SCID curriculum development process, see our website at dacum.osu.edu or contact John Moser at moser.120@osu.edu.
Contributor: Robert E. Norton