---
Ohio Department of Education relies on The Center on Education and Training for Employment's (CETE) technical expertise to manage testing for 150,000 vocational-technical students, especially during the pandemic.
COVID-19 has changed the way we conduct our daily lives, from shopping to work to education. It also had a massive impact on end-of-the-year state testing of 150,000 students attending Ohio's career-technical education centers.
CETE has worked with the Office of Career-Technical Education at the Ohio Department of Education to manage this testing, dating back to the 1980s. As part of the College of Education and Human Ecology, CETE developed the annual tests and administered them to students, first using paper assessments, and then through a sophisticated, online system that it created called WebXam.
Before the pandemic, as students completed end-of-course testing, CETE downloaded their scores from WebXam and provided them to the local districts for reporting back to Ohio's Education Management Information System.
The pandemic and subsequent shelter-in-place order interrupted this process. Schools closed and moved to online instruction. Testing would need to be innovative if it were to continue. CETE's Senior Systems Manager Richard Huggins served as a key member of the team creating a solution.
Deliberations followed, led by Leah Amstutz, state director of the Office of Career-Technical Education, with Huggins and other CETE staff, as well as with partners at the Ohio Department of Higher Education. They decided to have district administrators report course grades to WebXam, and to accept them for college credit where available, as well as count them toward graduation in coming years.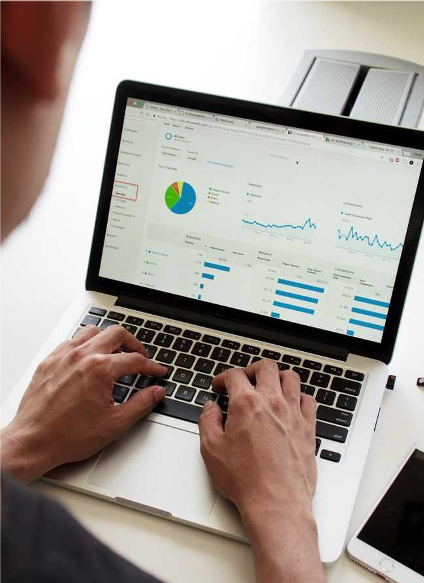 They also determined that Huggins and CETE's Assessment team, led by James Austin, would convert the grades to percentages using historical data maintained by CETE and the Education Management Information System. This process allowed reporting at state and federal levels to operate in a manner similar to past years.
With the decision made, Huggins, Brock Herzfeld and, Tyler Degen worked quickly to set up this reporting feature in WebXam, allowing districts to upload student grading data. Huggins also participated in ODE-hosted webinars to train those responsible for inputting data, ensuring that it would occur smoothly, and he and James Reiley handled the upload process. Over 228,000 course grades were submitted by the deadline, and there will be an opportunity to submit additional grades in the early autumn.
"Richard has been an important part of our alternative option in response to the COVID-19 school building closure," said Matt Winkle, associate director of the Office of Career-Technical Education. "He is a true asset to the educational community, as he provides outstanding customer service and technical support to us and our stakeholders."
In difficult times such as these, CETE considers it important to respond to shared challenges. "What we have all learned from this experience is that flexibility and workable solutions will benefit us in the near future," said Ana-Paula Correia, director of CETE and an associate professor of learning technologies in the College of Education and Human Ecology. "We're proud to have supported Ohio's career-technical students, teachers, administrators and stakeholders during this unsettling time."
The Ohio Department of Education shares details about how student grades translate into final scores via CETE's WebXam.
Learn more about the ways CETE's Assessment program helps organizations create, refine, and deliver assessments through multiple formats here.
Written by Angie Stansell, June 26, 2020