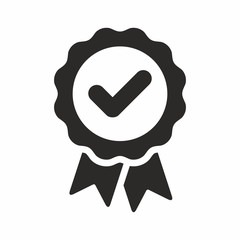 On August 19, 2014, the Distance Delivery Research and Development (R&D) team at CETE, part of The Ohio State University's College of Education and Human Ecology (EHE), hosted 30 participants for training in the implementation of Quality Matters (QM). QM is a nationally recognized peer-review process designed to attest to the value of online courses (qualitymatters.org).
A matching grant was awarded to Kathy Rider of CETE through Ohio State's Office of Distance Education and eLearning (ODEE) to underwrite the costs of the materials, books, and meeting space for the training. ODEE's Tim Lombardo recruited the instructor, marketed the training to the Quality Matters Ohio Consortium and the university community, and coordinated the registration efforts. The majority of participants consisted of CETE staff who were enthusiastic to learn how to incorporate the rubric and methodology into current and future online trainings. Additional staff from Ohio State and one individual from the University of Rio Grande were also in attendance.
Instructor Joni Tornwall of the College of Nursing at Ohio State has the understanding of not only the Quality Matters Rubric but also the current trends and expectations of the university. Connecting both to the work and projects at CETE, the training provided information and resources that were especially informative as they were presented shortly after the publishing of the newest edition of the QM Rubric. Tornwall answered all questions that were asked and responded to all concerns regarding implementation of the rubric into CETE's current practices.
CETE participants commented on how impressed they were with the relevance of the content to their current work. Research-based standards will help staff determine what actions to take to develop and revise distance learning products for effectiveness and quality. The QM Rubric also provides staff members with a common language around distance delivery of content across the many projects housed at CETE.
Most of the trainings offered by CETE are workforce professional development. The QM Rubric Higher Education Program covered in the training is a useful guiding tool to develop high quality online trainings. However, CETE is interested in exploring the Professional Development QM Rubric. In the time since the QM training, CETE's Distance Delivery R&D team has met with EHE's Lynn Trinko who has explored the technology available to CETE through EHE Educational Technology support. Now, she is researching possible access to the Professional Development QM Rubric.
References
Contributor: Kathy Rider