UNESCO-UNEVOC Regional Forum Europe, CIS and North America brings more than 100 delegates together to tackle greening TVET, meeting the challenges of youth unemployment and harmonizing international policy and practice. Delegates to the fourth UNESCO-UNEVOC regional conference on advancing, improving and greening TVET that opened in Moscow Monday (28 October) may sometimes feel as if their efforts are just a "drop in the ocean", according to the Bonn, Germany-based international organization's head Shyamal Majumdar. But they must never forget the strength they have in numbers.
Opening the conference at Moscow's Izmailovsky Kremlin conference hall 'Kholkhoma' – part of a historically-authentic reconstruction of ancient Russian churches and strongholds close to the city's largest forest and nature reserve – Mr Majumdar reminded more than 100 delegates and guests that "this room is a powerhouse of knowledge." "The purpose of this meeting is to provide a platform to show practices and give feedback about policies and practices," he said.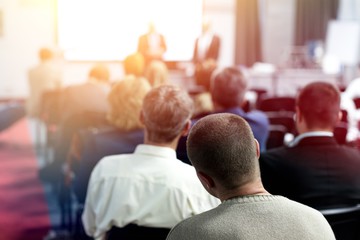 Designed as one of the follow-up meetings among UNEVOC regional Network members after the Shanghai Consensus proposals identified last year at UNESCO's Third International Congress on TVET, the series will conclude in Lebanon in November before a global forum in Bonn next year that would refine recommendations drawn from the five regions, Mr Majumdar said.
The best examples of Promising Practices shared during the two plenary days in Moscow – which is followed by a third day Wednesday (30 October) devoted to UNEVOC centre policy meetings on consolidation and identifying ways forward – could become candidates for inclusion in that forum, pencilled in for September 2014. Keynote presentations on youth employment and skills development, greening TVET, followed by detailed panel discussions giving perspectives from Europe, CIS and North America, sketched out both the size of the challenge and innovative approaches already in development.
Olga Koulaeva, senior employment specialist at the International Labour Organization's (ILO) Moscow office, pictured the challenge young people have finding work. Global average youth unemployment was already over 12 percent, she said. In Russia it ranged from just five percent in Moscow to over 85 percent in Dagestan, the Caucasian republic struggling with insurgency that neighbours Chechnya. Worldwide 75 million young people are out of work today, four million more than in 2007, she added. Those figures chimed with American experience, said Wendi Howell of Ohio-based UNEVOC centre, where today over 26 percent of young adults, aged 16-24, are out of work, double the adult rate. "This recession has had the worst impact on youth employment of the last four economic downturns," she said.
It was not all doom and gloom, Daniel LaBillois of the Cégep Centre d'études collégiales de Carleton, Canada, which runs research and development programmes that have helped stem a long-standing brain drain in the rural region, described a unique fuel-saving kite for small fishing boats developed by a student.
Jointly organized with Moscow-based CVETS National Observatory on Vocational Education/Centre for VET Studies, with the support of the Moscow Institute for the Development of Education, the conference continues today (29 October) with a morning session on regional and international harmonization of TVET followed by study visits to Moscow technical colleges.
Contributor: Revised by William Moore, Ph.D