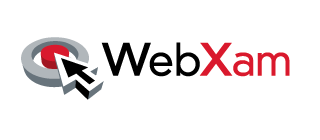 Since 2001, CETE has provided quality services in the area of online assessment. It continues to supplant paper/pencil testing in education and industry due to the savings in time and cost in administering assessments and retrieving scores.
School districts in Ohio and throughout the United States used WebXam™, a secure online system for the delivery, data tracking, and reporting of assessments of technical knowledge and skill, to test 90,000 students during the 2013–2014 school year. Tens of thousands of Ohio students participated in a field test of end-of-course (EOC) assessments in career-technical education (CTE) pathways and began using a redesigned user interface for web-based testing.
The Assessment Services team at CETE, led by Jim Austin, PhD, maintains WebXam™, which features the following:
24/7 availability for student testing, user management, and score report generation
email or phone support from CETE staff during Eastern Standard Time business hours
disaster recovery procedures in the event that a test taker's session is interrupted
immediate feedback upon test submittal
training and documentation in the form of user's guides, workshops, and recorded demonstrations
hierarchical access promoting data integrity and confidentiality
Ohio CTE transition to courses
The largest user of WebXam™ is the Pathway Testing project coordinated by the Office of Career-Technical Education at the Ohio Department of Education (ODE). The project is a continuation of the Ohio Career Technical Competency Assessments (OCTCA) System and the Articulation Through Assessment programs. The Pathway Testing project offers dependable and valid statewide tests of occupational technical knowledge for CTE students. In 2013–2014, 60,000 students in more than 400 Ohio schools and 34 Ohio CTE programs logged on to WebXam™ to take pathway tests — offered at no cost to Ohio CTE programs through the ODE — aligned to the Ohio CTE content standards. Visit go.osu.edu/OhioCTETests for a complete list of pathway tests.
Students in several career fields began the transition to EOC testing this year. Instead of being tested on an entire CTE program, these students took one EOC assessment at the completion of each CTE course. Visit go.osu.edu/CTECourses for more information about ODE's initiative on course-based CTE programs.
New features
In 2013–2014, CETE released a new interface for students taking assessments online. Now test takers can use the following features:
A grid of all items in the test session shows which test items were answered and which were skipped, allowing students to go back and answer skipped items.
A progress bar above the item grid is filled as students complete the tests. If students try to submit tests before responding to all items, they receive warnings.
For timed tests, students have the option to hide the clock if it is distracting — although the clock will still be active.
The layout uses larger buttons than in the previous version and is designed to be functional on a tablet or small laptop as well as a standard desktop monitor.
To support the Pathway Testing project and other programs, CETE has also developed related IT services for test-item banks, psychometric analysis, and content standards management.
More information
CETE has maintained CTE assessments for the ODE since the introduction of the Ohio Vocational Competency Assessment System in 1993. In 2001, CETE developed WebXam™, and Ohio schools began migrating from hand-scored paper/pencil assessments to testing online with immediate scoring. In addition to online assessments taken by students, WebXam™ also supports the entry of rubric-based assessor evaluations of portfolios for students, such as in Ohio's Teaching Professions Pathway.
The initial development of WebXam™ was cosponsored by the ODE for testing students in CTE programs in Ohio. Currently, WebXam™ is used by multiple organizations for testing nationwide. CETE is eager to work with any organization looking to improve efficiency of the testing process through online test-item banks and assessment delivery.
Surveys of Ohio CTE administrators and teachers consistently show approximately 90 percent of the users rating WebXam™ as either somewhat user friendly or very user friendly. WebXam™ is under continuous improvement with CETE staff working on the system's speed and ease of use. Input from users was critical in designing and implementing changes. CETE plans more improvements for the 2014–2015 school year and will announce these in the WebXam™ newsletter for Ohio CTE.
Please refer to the following resources for more information about WebXam™:
Contributor: Dan Keck