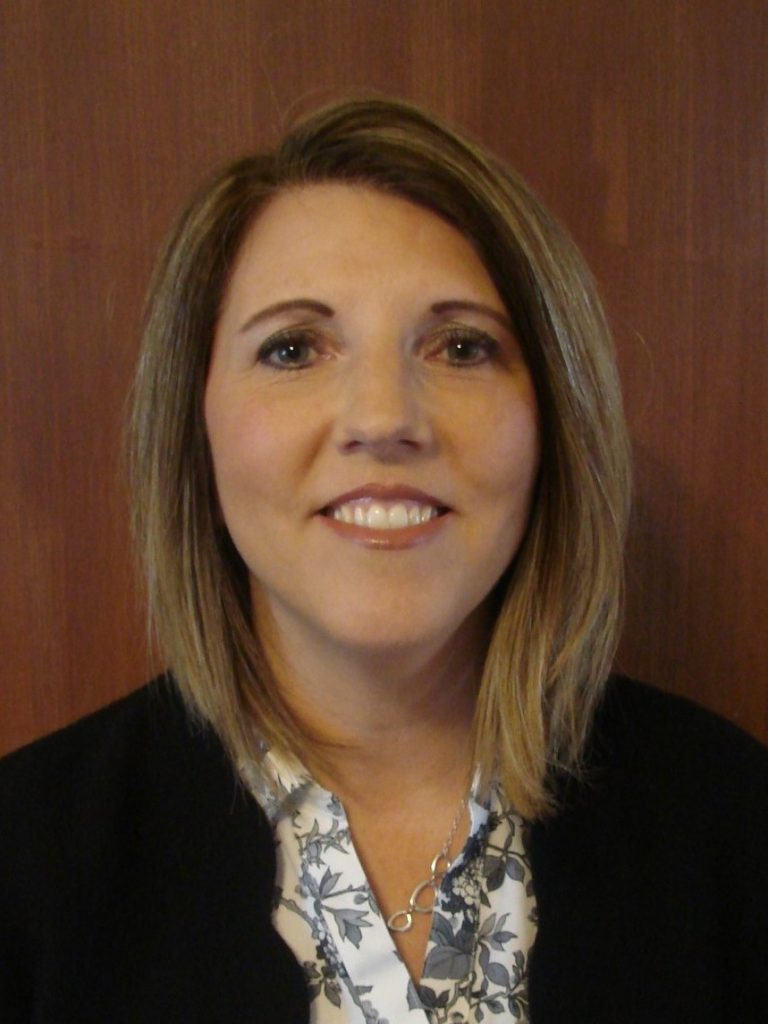 Jody Angelone, Staff Training & Development Coordinator at the Center on Education and Training for Employment (CETE), holds a B.S. in Elementary Education with a minor in Psychology, from the University of Toledo, and an M.Ed. in Education Administration and Supervision from Bowling Green State University. In her sixth year at CETE, Jody coordinates, develops, and facilitates training for adult educators, including leadership, career pathways, instructional strategies, and assessment. She also works in curriculum assessment training, item writing, Developing a Curriculum (DACUM), Aspire Professional Development Network, and the Experiential Learning Program with students from Zhejiang Normal University in Jinhua city, Zhejiang province, China.
With over 27 years of experience in Adult Basic Education, Jody has previously worked as an instructor and program administrator in the context of correctional education, workplace education, volunteer literacy, and vocational evaluation. Often an area not discussed, adult basic education programs are federal and/or state grant funded and serve students ages 16 and over who are not enrolled in school and who want to improve their basic skills in reading, writing, math, listening, and speaking. Jody has spent the majority of her career trying to reverse the stigma and negative social judgement surrounding Adult Basic Education. Participants of Adult Basic Education programs have historically been shamed as being of low economic status, having poor self-esteem and poor judgement, and failing at life. However, Jody states that, "Adult basic education has evolved and become about more than just high school fluency. There are numerous opportunities for advancement including moving on to higher education, advancing to a better job, or beginning a more promising career post educational training."
While Adult Basic Education is inarguably needed, utilized and wanted as part of the US education system, it is drastically underfunded. According to Angelone, "There is a lack of professionalization of the field, national certification, colleges and universities to partner with, digital badging, awareness, and a clear and accepted definition. There is no clear path into this area of education; it is not promoted as a field of study." This may seem like a hinderance to some, but during her career, Jody has helped increase funding for Adult Basic Education by over 60 million dollars. She has served on various boards, including as the Advocacy Chair for the Ohio Association for Adult and Continuing Education, committees and task forces at the local, regional, state and national levels supporting adult education and community services.
So, it comes as no surprise that Jody is now president-elect of the National Coalition on Adult Basic Education (COABE). The Coalition on Adult Basic Education is organized to advance national and international adult education and literacy opportunities for all persons. Jody has been involved with COBE at the state level for a long time, including sitting on the board of directors for six years and acting as Vice President of Membership where she has seen the organization grow from 1,200 to well over 23,000. She enjoys being a part of this organization and acting as a true voice for adult education and advocating for more funding and recognition around Adult Basic Education.
Jody will begin her term as the newly elected COABE President-Elect on July 1, 2019. As President-Elect, her platform focuses on a new strategic planning process that includes prison literacy for which there is a new board representative, expanding the role of Adult Basic Education in the workforce, increasing basic skills, improving production of work, and finding ways for reentry after incarceration. For Jody, it is important to work with the business industry to ensure Adult Basic Education students meet the demands and needs of the job sector, and that they possess the skills to come in to do a job and do it well. For example, she has already developed partnerships with Tyson Foods, Amazon, and Google. Her focus will also include a professional development system and building a sustainable system and process for career pathways within Adult Basic Education.
Of being elected into this position Jody says, "It's a huge honor! I'm excited to be a part of where the organization is going and engaging with board members, students, and practitioners in the field. I'm Passionate about helping changing families and communities for the better and giving a voice to students who would otherwise be unheard."
Jody is from Gibsonburg, Ohio, a village in Sandusky County just 33 miles southeast of Toledo. She enjoys bowling and playing volleyball, leisure time at sporting events, and hanging out with her family and dogs.
Contributors: Keya Crenshaw, Jody Angelone