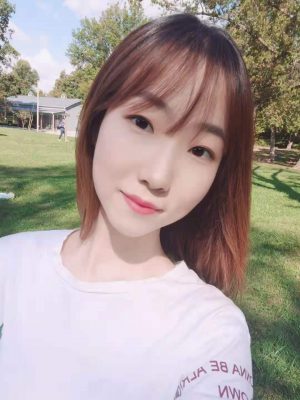 Jiarui Xie is a Graduate Research Associate at the Center on Education and Training for Employment. Her primary role is assisting the Director of CETE, Dr. Ana-Paula Correia, in research projects.
She is currently a Ph.D. student of Learning Technologies at The Ohio State University. She holds a BS and a MSc in Educational Technology from Shaanxi Normal University, China. In 2018, she also studied at the University of California, San Diego, California, US.
During her undergraduate studies, she worked as a news videographer and a news editor in the News Center of Shaanxi Normal University. During her graduate studies, she worked as a graduate teaching assistant for two undergraduate courses at Shaanxi Normal University. After graduation, she worked as an English teacher at Xi'an Vocational and Technical College in China.
The topics of Xie's studies include asynchronous online discussion, teacher online training, rural education, deep learning, problem-solving, and learning analytics. She recently presented her research at the 2022 Ohio State's College of Education and Human Ecology Research Forum.
Xie's current research interests include online teaching and learning, instructional design, collaborative learning, mixed research methods, and equity in education.