CETE, established in 1963 and known as the Center on Education and Training for Employment, bridges research and practice through work in standards, curriculum, assessment, and evaluation. The center has added capacity in teacher preparation, professional development, information management, communication technologies, resource development, and technical assistance. In the summer of 2013, CETE introduced a forward-looking vision, a larger staff, and an expanded commitment to research and development through the inclusion of the Center for Special Needs Populations (CSNP) and the Center for Learning Excellence (CLEX).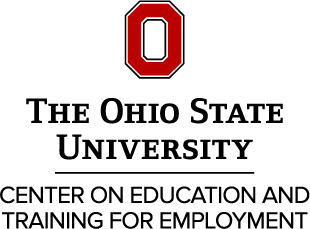 Established in 1980, CSNP provided professional support for national, regional, state, and local projects to increase social and educational opportunities for children with special needs. CSNP's scope includes a broader focus on early childhood education and information resources as demonstrated by Measure Up, using data visualization to help school professionals understand their report card results.
CLEX originated in 2000 to assist organizations, collaborations, and communities in the efficiency and effectiveness of achieving outcomes. CLEX adds a specialization in collaborative problem-solving to CETE's suite of services. Partnerships for Success illustrates CLEX's expertise in building capacity to identify and prioritize critical community issues and manage the investment of resources to achieve optimal outcomes for children, youth, and families.
Capitalizing on CSNP's and CLEX's experience with systems change, strategic planning, training, and computer networking methods and technologies, CETE's mission expands to address all levels of education – from early childhood to adult and from special needs to career-technical. The addition of a community-engagement focus and an established workforce-development commitment completes the stakeholder trifecta.
CETE collaborates with faculty, graduate research associates, and student interns. Past collaborations with faculty and national partners have produced projects such as:
mNET (Mobilizing National Educator Talent) http://teachmnet.org/ in collaboration with Dr. Belinda Gimbert and Dr. Anika Anthony. mNET provides nontraditional teacher preparation for individuals seeking certification as core academic teachers in high-need, hard-to-staff school districts.
DSW (Ohio Direct Service Workforce Initiative) http://grc.osu.edu/odsw/ in collaboration with Dr. David Stein and Dr. Chris Zirkle. DSW develops competencies and assessments for frontline professionals across health-care settings and consumer populations.
CETE welcomes expanded faculty collaborations. In particular, CETE is currently seeking partnerships with faculty with research interests in career-technical education, job-task analysis, and collaborative community problem solving. For further information, contact CETE's Director, Bob Mahlman, at mahlman.1@osu.edu or 614-292-9072.