For over seven years Dr. James Austin has led the Assessment Program at the Center on Education and Training for Employment (CETE). The Assessment Program includes testing and the evaluation of multiple measures of examination, as well as test development, delivery, item writing, the Technical Testing Project (TTP), and Webxam.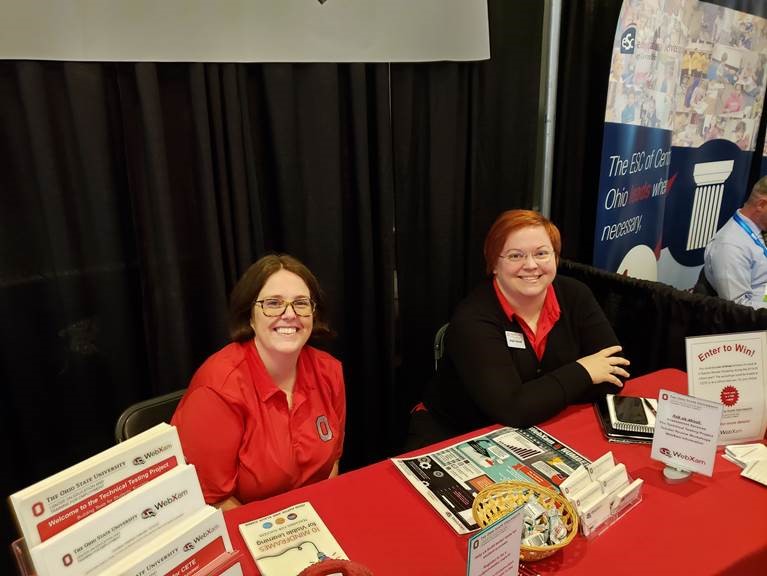 In addition to Dr. Austin, the Assessment team also includes Dr. Bridget McHugh (Research Specialist), Amanda Aring (Program Coordinator), Laurie Dotson (Program Coordinator), Richard Huggins (Senior Systems Developer/Engineer), Brock Herzfeld (Systems Developer/Engineer), James Reilly (Systems Specialist), Sean Hickey (Education Resource Specialist), Angela Stansell (Program Coordinator), Yixi Wang (Graduate Assistant), and Sydney Thomas (Undergraduate Student Assistant). Combined, CETE Assessment associates have well over thirty years of experience in developing statewide objective and performance-based assessments for educational programs related to a wide array of careers. The team has served as the main developers of assessments of competency attainment for the Ohio Department of Education's Career-Technical Education programs for several decades, as well as creating assessments for both large and small clients that need performance assessments for personnel selection and credentialing. The assessments that the center develops are written, revised, and validated by subject matter experts, and facilitated by associates with extensive training in assessment development.
Using a streamlined item writing process, the Assessment team can generate item banks in one- to two- day workshops. During workshops, CETE's highly trained and knowledgeable facilitators work with subject matter experts to craft items that follow best practices and common standards for high stakes assessments. Using task analyses, this professional team is also able to create performance assessment checklists that serve as a standardized way of grading portfolios and other performance-based tests. Once item banks are created, the team's extensive range of assessment consultation services can provide further guidance on processes such as tracking assessment validity and reliability, as well as establishing cut scores.
The Assessment Program at CETE also offers an online testing platform called WebXam™. Created and launched by CETE in 2003, WebXam™ is an online test-delivery system that offers features such as data tracking and results reporting. Completed assessments are scored immediately, offering users the ability to view and download reports in multiple formats. Clients using this system also have the opportunity to grant individuals access and the ability to log in to WebXam™ while entering scores for portfolios, projects, and performance. This innovative system is designed for speed and efficiency, and it has a disaster recovery feature in the event a network connection is interrupted. Yearly, new features have been added to improve user ability, proficiency, and overall user experience.
In sum, the Assessment team is well equipped to address all testing needs from the development and delivery to technical assistance and evaluation. They develop reliable and valid instruments to measure job knowledge, skills, and work competencies for learners and employees. Using specifications created from a practice or occupational analysis, content standards regulated by a governing body, or other provisions, the Assessment team is able to create a repository of item banks for personnel selection and credentialing (certification and licensing), as well as measuring competency attainment in career-technical education.
While the field of Assessment and Career Technical Education (CTE), has evolved significantly over the past few years, there remains a culture of bias; one Dr. Austin hopes will change. "CTE and testing need more diversity, especially concerning urban schools and professions. Historically there has been soft bigotry and a lot of judging of those in CTE. Through our work, we hope to abolish those notions and dispel any low expectations." Dr. Austin expands this statement by stating, "There is a need to be more ethnically diverse in technical testing. The problem lies in the socialization and prejudice one faces if you're different than the stereotypical notion and/or taking a different career or educational path." Dr. Austin continues, "There should be an understanding that there is a difference between making tests and taking tests, and there also needs to be a change in assessment practices as a whole. For example, we should be focusing on and moving towards skills-based tests rather than knowledge-based testing. For example, Computer Adaptive Testing, where each person receives a different test, does not only yield better measurement results but also ensures a higher level of test security."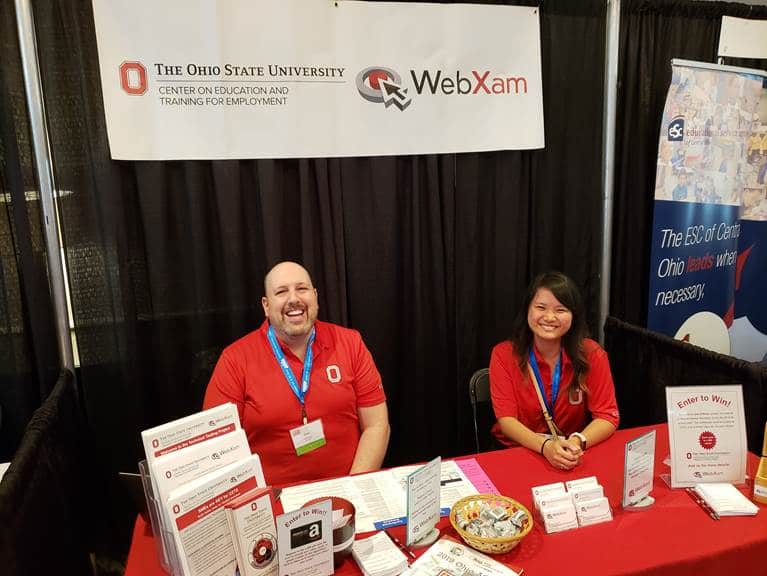 The Assessment team at CETE and its Program Lead, Dr. Jim Austin values professional development. As a group they attend numerous conferences and networking meetings to stay up-to-date regarding the latest trends, research, and innovations regarding Assessment and Career Technical Education. Some of these events include conference and professional meetings organized by the National Council on Measurement in Education (NCME), the International Personnel Assessment Council (IPAC), the Association for Career and Technical Education (ACTE), the Institute for Credentialing Excellence (ICE), and the Association of Test Publishers (ATP).Putting research into practice, the Assessment team has participated in numerous conferences this year. In July, the group both presented and exhibited at the Ohio Association for Career and Technical Education (OhioACTE). Presenting team members included Project Lead Dr. Jim Austin, CETE Summer Intern Mia Kern, and Program Coordinators Angela Stansell, Amanda Aring and Laurie Dotson, as well as Senior Systems Developer/Engineer Richard Huggins, and Education Resource Specialist Sean Hickey. The group updated participants on the WebXam platform, presented the CETE produced interactive game Multiple Choice Mayhem, which teaches the user how to identify common item-writing flaws that make the answer apparent or allows a test-taker to easily eliminate several choices. Attending and presenting at such events not only furthers the team's development but enhances the professional reach of CETE and The Ohio State University.
If you would like more information about CETE's Assessment Program, please reach to Dr. Jim Austin at austin.38@osu.edu.
Contributors: Keya Crenshaw, Jim Austin, Ana-Paula Correia