Written by Marcie Kamb, July 3, 2020
Hadley Bachman is diving head-first into her new role as Program Manager of Community Development on The Center on Education and Training for Employment's (CETE) Family Engagement Program.
With a background as a middle and high school teacher and having led countless professional development experiences as an instructional leader in a school, this position is a natural fit for Bachman. A key component of this new role involves designing and implementing professional development experiences based on the many research-based resources and tools the Family Engagement team has developed.
"I have always really loved teaching, curriculum design, and professional development design. I think there's so much boring, not very useful professional development for adults. I'm passionate about how transformative it can be to engage with high-quality professional development that allows you to co-construct with the presenters and have application time to create things that are useful to you, rather than just passively listening to lecture presentations." Bachman states.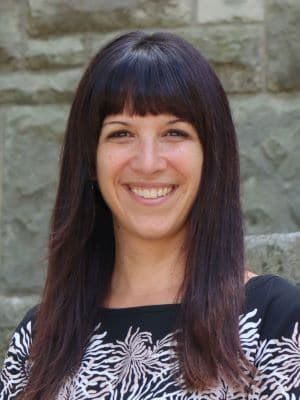 Expanding Resources Designed to be Useful During and After the Pandemic
The COVID-19 pandemic has been a difficult time for students, educators, and families on so many different levels. CETE's Family Engagement Program meets daily on a Zoom call to focus on the pandemic and discuss different ways to use what they know works well in family engagement. To help schools during the difficult transition, they knew they had to explore ways for schools to gather feedback from their families, listen, and work to maintain a strong collaboration. They started a series of electronic newsletters offering both news and guidance. This newsletter is shared with over 900 superintendents, principals, and state support team members across the state as well as our partners outside of the state.
"We are also thinking about how professional development could be offered in different ways to reach more people. Right now we offer a lot of great resources for state support teams, school educators, administrators, and teachers, and are looking for ways that these learning opportunities can be offered to parents, grandparents, and other caretakers." Bachman said.
The Magic of Middle School
"Middle school is kind of like Middle-earth. It's a magical journey filled with elves, dwarves, hobbits, queens, kings, and a few corrupt wizards. Word to the wise: pick your traveling companions well. Ones with the courage and moral fiber to persevere. Ones who wield their lip gloss like magic wands when confronted with danger. This way, when you pass through the congested hallways rife with pernicious diversion, you achieve your desired destination—or at least your next class."
― Kimberly Dana, Lucy and CeCee's How to Survive (and Thrive) in Middle School
Bachman shares her love of middle school through her ongoing research. "We are exploring different ways to engage with families in middle school. That is always really interesting to me because it can be a tough time for both parents and teachers. I have a daughter in middle school so now I am on the other side of it. We are just at the start of that work and know we can do some great research and then be able to share some best practices with the field."
Her review of the research on middle school shows parents were surprised by how much their role shifted when their children moved from elementary to middle school. Bachman worked with her team to develop a whitepaper and resources to illustrate the importance of helping parents understand how to effectively engage with the schools to support their child at home. One of the strategies is to talk with parents about how to help their child get organized and develop good student habits. Educators can also provide mechanisms to listen to parents about what's going on with the children at home, especially their developmental and social-emotional needs.
There are plans to continue Bachman's work as a research project in middle schools in the fall of 2020. A communication intervention plan will be piloted with teachers and parents. Teachers will send home messages to parents around how they can effectively engage with their child's education. Parents will receive a one-page handout with a set of tips and social media posts that are packaged for schools to share via their outlets, particularly right when families are transitioning from elementary to middle school. The goal is to help families understand the revised role they have in family engagement. The study will examine how these impacts both the relationship between the teacher and parent, how much trust they have for each other, and then also how that impacts the student's academic and social-emotional outcomes at school.
Family engagement may look different as we navigate the pandemic, but Bachman and all of the Family Engagement team are committed to serving as valuable partners for schools, families, and community partners looking for the tools they need to work together so all children have success in learning and life. Explore the resources developed for middle school and beyond on the Ohio Statewide Family Engagement Center website.