A substantial body of research conducted over the past 40 years demonstrates the considerable contribution family-school partnerships make to improving schools and positive student learning and behavioral outcomes. Defined broadly, family engagement is the work of schools and their communities to reach out to and partner with families to support student learning and healthy development from birth to adulthood. Families can be critical partners for informing educational practices at a district or building level and providing individual supports for their children. When done well, schools make intentional efforts to build positive working relationships between school personnel and families; the work is systemic, sustained, and continually focused on goals for student learning (Mapp & Kuttner, 2013; Van Voorhis, Maier, Epstein, & Lloyd, 2013).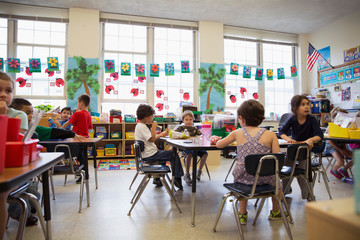 Family engagement in education is widely recognized as an integral part of school reform initiatives, including the Ohio Improvement Process (OIP), and a characteristic of high performing schools. The OIP is a structured process based on reviewing, analyzing, and basing decisions on relevant data by a system of shared leadership teams. The process provides for planning in a way that is responsive to stakeholders' insights about local commitments, needs, and assets. The OIP places value and importance on parents as active stakeholders in the process of developing and supporting district goals and building-level strategies (Buckeye Association of School Administrators, 2013). Yet operationalizing parent engagement has been difficult. While many parent groups, such as Parent-Teacher Organizations (PTOs), boosters, and advisory groups, exist in schools, few are linked to district or building efforts to address student achievement or behavioral goals. In a recent Ohio study of schools that are consistently successful educating students with disabilities, family engagement was ranked as "strong" and noted as a contributing support impacting student achievement (Ohio Coalition for the Education of Children with Disabilities, 2013). The challenge facing many schools in Ohio is moving beyond well-intentioned, but often random, acts of engaging too few families as stakeholders and partners to partnering with families to plan and enact goal-aligned, sustained, and systemic family engagement strategies that are focused on student learning.
Rising to meet this challenge, the Ohio Department of Education Office of Exceptional Children (OEC) has integrated a family-school partnerships component into the work of Ohio's State Personnel Development Grant (SPDG). CETE's Barbara Boone, PhD, is partnering with OEC, the Ohio Coalition for the Education of Children with Disabilities, and Bowling Green State University to provide coordination, project management, and content expertise in the development of the SPDG Parent-Teacher Partnerships training project to a pilot group of 48 school districts. This partnership is deepening educators' understanding of family engagement in school improvement and specifically OIP. This effort is informing the ongoing work of collaborating with the Ohio Department of Education, State Support Teams, and school districts, and it builds upon CETE's history of providing coordination, resources, databases, and expertise for supporting the achievement of students with disabilities.
The conceptual model for the Parent-Teacher Partnerships project is based on the work of Murray and Mereoiu, which is intended to lead to changes in parent and teacher knowledge, attitudes, and dispositions necessary to establish and maintain effective parent-teacher relationships for the purpose of improving student outcomes (Handyside, Murray, & Mereoiu, 2012). For students with disabilities, engaging their families in their education at school and home supports successful inclusion in the classroom. The model is built around two sets of practices: relational practices, such as trust, advocacy, and respect (Turnbull, Turnbull, Erwin, Soodak, & Shogren 2011), and participatory practices, such as supporting learning at home, decision making, and communication practices (Epstein, Sanders, Sheldon, Simon, Salinas, Jansorn, et al., 2009).
Using the model, the SPDG Parent-Teacher Partnerships project is developing modules for a series of district- and building-level parent-teacher meetings in schools. Trained parent-teacher teams lead up to eight sessions with parents of students with disabilities and their teachers over the course of a school year. What makes the Parent-Teacher Partnerships project different than other parent-teacher trainings is the connection of these groups to the district OIP leadership teams. Each district, with the support of State Support Team staff, creates a communication feedback loop connecting the Partnerships group and a district or building leadership team. After each parent-teacher session, representative parents or teachers meet with OIP district or building leadership teams or administrators to share feedback and insights into current educational practices and policies.
During the first year of implementation, 16 participating districts reported making systemic changes as a result of input provided by Parent-Teacher Partnerships groups to district or building leadership teams. For example, district leaders reported the feedback from the parent-teacher group resulted in improved:
formats for Individualized Education Program (IEP) meetings and parent-teacher conferences
practices for transitioning students from grade to grade, preschool to high school, and career
practices for communication with families (i.e., new school-wide policy for regular teacher phone calls to students' homes)
parent surveys to gather a broad base of feedback
strategies for engaging families within their school improvement plans
reconfiguration for the delivery of district-wide special education services
communication and feedback loops with existing parent groups to enable new parent groups to be informed about and provide feedback on strategies for engaging families
The SPDG Parent-Teacher Partnerships project illustrates how a simple, sustained effort to bring parents and teachers together to discuss student learning and family-school partnerships can lead to systemic improvements. Integral to this change is the development of intentional processes for dialogue (both listening and sharing information) between district and building leadership teams and the parent-teacher groups. As a result, the teams receive feedback and input from multiple, invested parents and teachers to inform the improvement process. The sustained nature of the parent-teacher meetings has facilitated ongoing communication with the district and building leadership teams over the course of the school year. As many districts have discovered, the model is adaptable to existing parent groups (e.g., PTOs, boosters, advisory councils). The communication loop between parent groups and OIP leadership teams strengthens the planning and implementation process for districts using the OIP. Through this process parents are engaged in understanding district goals, informing the design of building-level strategies to meet those goals, and ultimately assisting school personnel in the implementation of strategies at home and in the school community. The Parent-Teacher Partnerships model is a promising practice for Ohio schools, providing opportunities for meaningful input and feedback from parents with regard to district goals and in the development of effective family-school partnership strategies for improving instruction and supporting student learning.


Note: The contents of this article were developed under a grant from the U.S. Department of Education, #H323A070014-11. However, those contents do not necessarily represent the policy of the U.S. Department of Education, and you should not assume endorsement by the federal government.


Resources
Buckeye Association of School Administrators. (2013). A report on the work of the Ohio Leadership Advisory Council from 2007 to 2013: Identifying and implementing essential leadership practices needed by superintendents, district leadership teams, building leadership teams, and teacher-based teams to make and sustain improvements in district-wide instructional practice and student learning. Columbus, Ohio: Author.
Epstein, J. L., Sanders, M. G., Sheldon, S. B., Simon, B. S., Salinas, K. C., Jansorn, N. R., Van Voorhis, F. L., Martin, C. S., Thomas, B. G., Greenfield, M. D., Hutchins, D., & Williams, K. J. (2009). School, family, and community partnerships: Your handbook for action (3rd edition). Thousand Oaks, CA: Corwin Press.
Handyside, L. M., Murray, M. M., & Mereoiu, M. (2012). Learning together: Teachers and families as learning communities. Journal of Emerging Trends in Education and Policy Studies, 3, (4). 438–443.
Mapp, K., & Kuttner, J. (2013). Partners in Education: A Dual Capacity-Building Framework for Family-School Partnerships. Retrieved from http://www.sedl.org/pubs/catalog/items/family132.html
Ohio Coalition for the Education of Children with Disabilities. (2013). Identifying successful practices for students with disabilities in Ohio schools: Final report. Retrieved from http://www.ocecd.org/h_docs/Redesign_Final_Report_Oct_2013.pdf
Turnbull, A., Turnbull, R., Erwin, E., Soodak, L., & Shogren, K. (2011). Families, Professionals, and Exceptionality: Positive outcomes through partnerships and trust. Boston: Pearson.
Van Voorhis, F., Maier, M., Epstein, J., & Lloyd, C. (2013). The Impact of Family Involvement on the Education of Children Ages 3 to 8: A Focus on Literacy and Math Achievement Outcomes and Social-Emotional Skills. Retrieved from http://www.mdrc.org/publication/impact-family-involvement-education-children-ages-3-8
Contributor: Barbara Boone