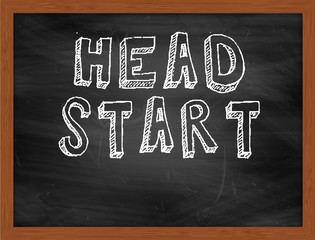 CETE in conjunction with The Ohio State University's Schoenbaum Family Center, College of Education and Human Ecology, and Wexner Medical Center will play a vital role in a new $16.5-million project to ensure children between 6 weeks and 3 years old in Columbus, Ohio, have a happy and healthy start in life.
One of only two university-led collaborations in the country, the five-year Early Head Start-Child Care Partnership will focus on the education and welfare of the approximately 2,500 infants and 2,300 toddlers living in targeted neighborhoods where the child poverty rate is above the norm. Education, health, and community programming will support children and families living in Franklinton; the Hilltop; South Linden; the Near East, Near South, and Far South neighborhoods; and the Near North/University District.
Each year, 160 children will be added to the effort. The result will be high-quality child care and early learning experiences to prepare 800 children for kindergarten. Professional development and coaching will be available to 12 licensed child care centers and — most unusually — for 13 caregivers who are licensed to provide for children in their homes.
Given CETE's early childhood Quality network's (ecQ-net's) rich content knowledge in the continua of early childhood education, staff will be certified in the use of the Classroom Assessment Scoring System (CLASS). The CLASS assesses the extent to which childhood professionals effectively support children's social, emotional, and academic development, specifically for infants and toddlers. ecQ-net will conduct observations as a third party in the Early Head Start Centers and Family Childcare homes to assess childhood professionals and child interactions as well as offer a coaching framework to share results and assist childhood professionals in reflecting on their current practices and interactions with children.
The ecQ-net project has previous capacity in the CLASS for Preschool, which positions the team with expertise in evaluating early childhood settings. CETE's extensive coaching expertise allows staff to offer a targeted approach to assist childhood professionals in making positive transformations that support young children's learning and development. Sarah Smith, education resource specialist for ecQ-net, will lead CETE's portion of the work that will likely include efforts from Nancy Brannon, education resource specialist for the Ohio Resource Center.
Contributor: Latina Duffy