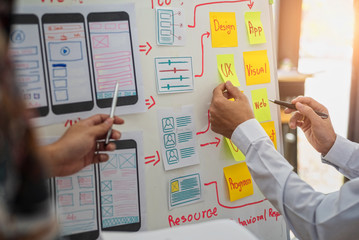 In June 2015, Sara Christopherson, director of WebbAlign from the Wisconsin Center for Education Products and Services (WCEPS), facilitated a Depth of Knowledge (DOK) workshop at the Center on Education and Training for Employment (CETE), which is housed in The Ohio State University's College of Education and Human Ecology. The workshop supported CETE staff's work to develop Family and Consumer Sciences standards (part of Ohio's Career Field Technical Content Standards [CFTCS]) guided by a consideration of DOK.
CETE's engagement with WebbAlign involved two steps:
Norman Webb, PhD, and Christopherson analyzed the Family and Consumer Sciences standards and assigned DOK levels to each competency (the lowest level of the standards).
Christopherson facilitated a DOK workshop followed by a discussion with Ohio Department of Education (ODE) and CETE consultants to reach a consensus on the DOK level for each competency.
The consultants used the discussion to help finalize the Family and Consumer Sciences standards and DOK ratings. The revised standards and DOK ratings will inform the writing of courses and test items, promoting program alignment. Alignment is a critical element of a standards-based education system. Course instruction may involve work at or above the DOK level indicated for a given competency. Test item writers will be instructed to target the DOK level assigned. Alignment of a test to standards is a key component of test validity.
After participating in the DOK workshop for the Family and Consumer Sciences standards project, ODE consultants recommended that the WebbAlign team conduct future DOK analyses for additional career fields within Ohio's Career-Technical Education program.
Contributor: Alicia Willis