Problem
In the Internet age, it is easy to learn on your own or in groups outside of formal learning settings. The things people learn online and in the real world are useful to document. Some reasons for documentation are that:
A potential employer wants to confirm the talents of an interviewee.
A current employer wants to know what a staff member has learned during off-site training.
An instructor wants to give credit to learners for documented activities outside of the classroom.
However, there has been no verifiable way for people to document, show, and share online what they know and can do.
Solution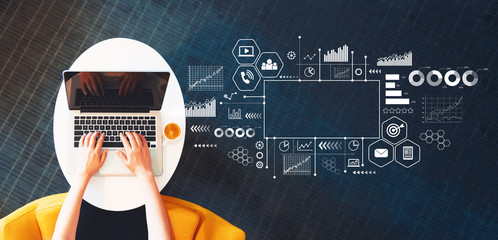 Badging — the issuing and acceptance of digital credentials — is a recent trend in youth and workforce development and education. A digital credential, like the two digital badges given by CETE, is a validated indicator of participation, accomplishment, skill, or interest.
Badges can be displayed online (e.g., Facebook, LinkedIn, personal websites) or attached to a digital resume. Digital credentials can be viewed for a variety of purposes and situations — during the hiring process, for certifying continuing education credit, to gain a deeper understanding of the badge earner's experiences, and so on.
The Future
There is a momentum and buzz around badging. Many assumptions and issues need to be investigated. At this time, badging provides organizations and agencies a dynamic opportunity to create many different types of badges for very specific skills and activities. A variety of badging systems are being devised, including systems for documenting lifelong learning. Badging may fundamentally impact assessment and documentation of learning.
Stay tuned!
For the continuing story of CETE's involvement with digital credentialing and badges, contact:
C. Michael Loyd, PhD, Education Resource Specialist
loyd.1@osu.edu
614-292-1552
References
Contributor: C. Michael Loyd, PhD