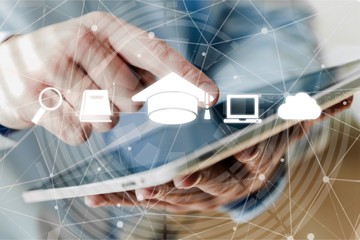 Research indicates that students are less likely to persist in postsecondary education the longer they are in remedial courses. Often, students drop out when they are not progressing toward credit-bearing courses that lead to an eventual degree or certificate attainment. Educational providers in Ohio are working together to create a seamless system that ensures a student's success.
The staff members at CETE, in cooperation with the Ohio Board of Regents, are studying these partnerships in Ohio. Adult Basic and Literacy Education (ABLE) providers and Community Colleges are working together as a part of the Developmental Education Initiative (ABLE-CC DEI). The primary objectives of the study will be to:
• understand principles of solid partnerships;
• develop guidance for establishing and maintaining partnerships;
• highlight ways to expand partnerships; and
• recommend policy changes.
Staff members are currently collecting information using multiple methods. Those methods include literature reviews, review of program data (e.g., student enrollment, assessment scores), surveys, telephone interviews and site visits. Collected information will be organized around themes identified as valuable to partnerships and that lend themselves to accelerating students' educational goals. Themes include, but are not limited to: assessment procedures, instructional methods, policies, and support services.
For more information contact Adrienne Boggs (boggs.1111@osu.edu; 614-688-3720).
Contributor: Adrienne Boggs