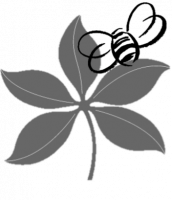 CETE was abuzz earlier this year when a group of eight beekeepers participated in a DACUM workshop. According to Denise Ellsworth, Ohio State Extension, the panel of beekeepers from Ohio and West Virginia brought a combined total of nearly 200 years of beekeeping experience!
DACUM is an effective and low-cost method of analyzing jobs and occupations. The panel created a detailed and graphic portrayal of the duties and tasks performed by beekeepers. They also identified knowledge & skills, behaviors, tools and equipment, and future trends and concerns that enable task performance.
For more information about DACUM, visit dacum.osu.edu.
Contributor: Amanda Aring