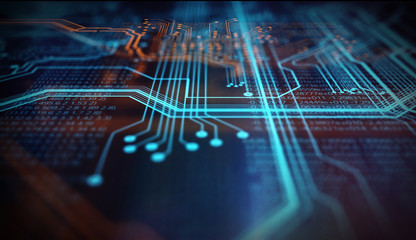 CETE, in collaboration with the Ohio Department of Education (ODE), is working to develop curriculum for students in the evolving and emerging career field of Automated Materials Joining Technology (AMJT). The inquiry-based curriculum will allow students to work through four courses by completing projects intended for both individual and group work. The courses to be written and completed by June 2015 cover instruction on robotics, welding, and material inspection, among other things. CETE has contracted with writers who are professionals and instructors in the engineering field to provide their content expertise and knowledge.
Projects in all the following AMJT courses are science, technology, engineering, and math (STEM)-oriented and lead to professional careers:
Course 1: Foundations of Materials Joining
The contextual project-based course, the first of the four in the AMJT program, engages students by providing the necessary knowledge and skills to design, implement, and evaluate joining methods. Through each project, students begin to build knowledge and skills to assemble subcomponents to perform a designed function. Students learn the basics of assembly-line manufacturing, explore materials selection, and discover some ways in which materials are joined. These basic topic progressions enable students to demonstrate their knowledge and skills. They learn to engage each progression in real-world challenges by working collaboratively with others as well as completing tasks individually. Students learn to design and implement new and innovative ideas and techniques and identify the essential principles of joining technology and assembly-line efficiency.
Course 2: Materials Selection and Properties
This contextual project-based course engages students by providing the necessary knowledge and skills to design, implement, and evaluate materials selection and understand properties of materials. Building on the foundation of the first course, students participate in projects that relate to materials selection and properties. Students will be introduced to failure analysis as they learn about the processes of material selection and the need to consider material characteristics while involved in design considerations. Students develop their own "engineered materials" to meet stringent structure and property requirements. They examine the effects of tensile, fatigue, and impact loading on manufactured structures and how the heat from some joining processes negatively affects material properties. As students build their knowledge and skills, they experiment with the life expectancy of materials.
Course 3: Robotics and Joining Applications
After developing the basics of joining in manufacturing operations and discovering the interrelationship between design, material selection, and process selection, students move to higher level courses in the AMJT program. In Course 3, students apply their prior knowledge in the development of fully robotic joining applications. The course provides further training in the usage of hardware and software, including sensors, motors, relays, and programmable logic controls. Students design components with different materials and joining applications to apply to the real world as well as integrate the use of automation. They learn about many different methods for how information is used today.
Course 4: Nondestructive Evaluation and Quality Assurance in Finished Products
This higher level course for the AMJT program focuses on inspecting, testing, and evaluating products made through automated joining processes. Students learn how to determine and assure quality using appropriate control during a manufacturing process or apply prior knowledge to complete a post-manufacture inspection. Students perform nondestructive and simulative testing and statistical process control in order to determine product quality, fitness for service, and product-life expectancy. They learn how to develop qualitative and quantitative analysis.
Staff members at CETE will continue to work with the ODE to edit course materials and match current course content with Ohio course outlines.
For more information, contact David Mullins, MA, PMP.
Contributor: Jessica Hurtt